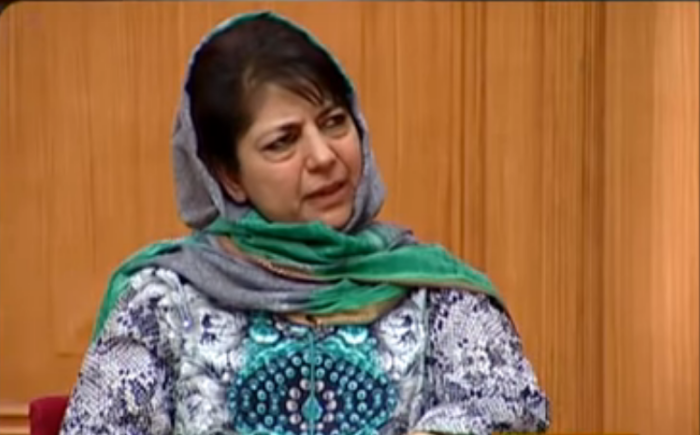 Following the death of Jammu & Kashmir Chief Minister Mufti Mohammad Sayeed on Thursday, ruling PDP president Mehbooba Mufti, 56, has been elected unanimously by party members to be their leader.
Party members have written a letter to Governor NN Vohra saying that Mehbooba has the backing of PDP MLAs to lead the state as the 13th chief minister of J&K and handed over the letter to the governor in Raj Bhavan, Srinagar.
However, the date or time for her swearing-in is still unclear.
Also read: Here are 5 facts you must know about Mehbooba Mufti, the next probable CM of J&K
"It will follow in due course of time as we are still in the process of performing last rites of our beloved leader," a senior PDP leader told The Hindu.
PDP, which has 28 members in the state legislature, is in a coalition government with BJP in J&K.
It was reported that the BJP had left the selection of the Mufti's successor to PDP. "As the BJP has left it to the PDP to select its Chief Ministerial nominee, decks seem to have been cleared for Mehbooba to become the first woman Chief Minister of the state," the PDP leader said.
Mehbooba is currently member of Lok Sabha, representing Kashmir's Anantnag constituency.