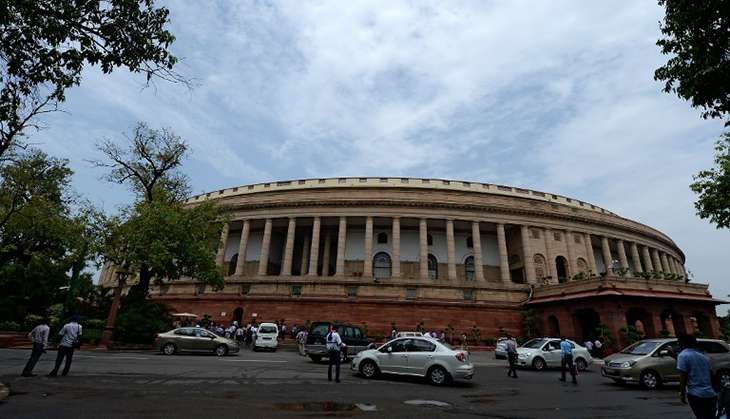 The Lok Sabha Committee looking into whether Aam Aadmi Party (AAP) leader Bhagwant Mann had put the security of Parliament in peril with his video has summoned the Sangrur MP on 28 November.
The committee - constituted by Lok Sabha Speaker Sumitra Mahajan and led by BJP MP Kirit Somaiya- was assigned to probe Mann's conduct and his act of livestreaming his journey to, and inside Parliament, and also to inquire into the serious security implications and suggest suitable remedial measures to avoid recurrence of such incidents.
The committee includes Meenakshi Lekhi and Satyapal Singh (both BJP), Anandrao Adsul (Shiv Sena), Bhartruhari Mahtab (BJD), Ratna De (Trinamool Congress), Thota Narasimham (Telugu Desam), KC Venugopal (Congress) and P Venugopal (AIADMK).
Earlier filing a five-page written reply before the committee, Mann stated that he had made no mistake and cited some of the earlier incidents to buttress his claims.
Interestingly, Mann had, earlier in an apologia addressed to the Speaker, offered "unconditional apology", saying his intention was not to expose the Parliament security but to inform his voters' about the procedure involved in raising a question during 'Zero Hour'.
Meanwhile, the nine-member committee was granted a two-week extension.
--ANI