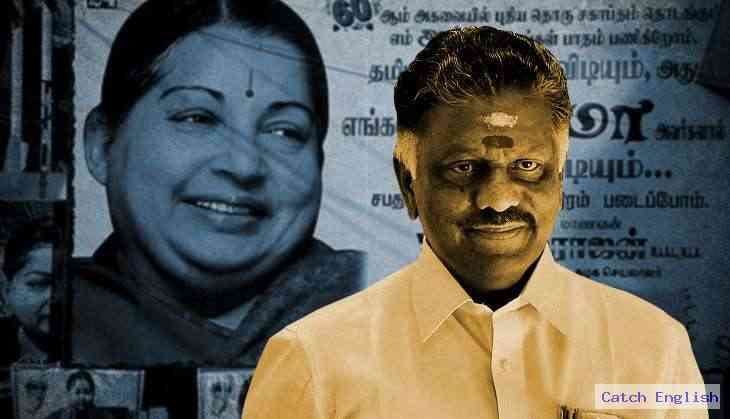 A chaiwallah CM being opposed by a party senior. No, this is not the story of Narendra Modi and LK Advani from 2013. This is the story of O Panneerselvam and VK Sasikala in 2017.
Panneeselvam or OPS, began his life as the owner of PV Canteen in the 1970s. Named after Panneerselam and Vijayan, his friend, the canteen was renamed as Rosie Canteen after OPS' niece Rosie Raja, who passed away in a drowning accident.
OPS, who has been the chief minister of Tamil Nadu twice, was born into the Maravar caste, a sub-caste of the dominant Thevar caste, considered the backbone of AIADMK's voter base. OPS' father Ottakara Thevar is still well regarded, especially by the Muslims in Periyakulam, where he migrated from Srivilliputhur in search of fertile lands. Ottakara Thevar is remembered fondly for his benevolent moneylending.
Panneerselvam in a late night epiphany at Jayalalithaa's memorial yesterday claimed that even though he was the chief minister, he was constantly humiliated. This claim is borne out by facts. In December 2016, three of his cabinet colleagues tonsured their heads at J Jayalalithaa's memorial and asked for Sasikala to be made the chief minister.
Although the first Maravar CM of Tamil Nadu, OPS has no caste advantage over Sasikala, as she belongs to the same Mukkulathur community. His best bet is still Sasikala being convicted in the disproportionate assets' case, the same case in which she went to jail with Jayalalithaa after a trial court in Bengaluru convicted them to four years imprisonment. The Supreme Court had reserved that judgment in June 2016.
However, OPS has had his own share of questionable dealings. Allegations of favouritism towards temples for Mukkulathor dieties, to which OPS' family allegedly donate huge sums of money. Another charge of a mini government being run in the southern districts of Tamil Nadu, where the Thevar community is dominant (population of 12.5 lakhs)is made. The police and the administration are said to be hesitant in taking action against members of the Thevar community.
Probably the most well known aspect of OPS' life is his borderline sociopathic sycophancy for Jayalalithaa. He famously refused to sit on Jayalalithaa's chair in all meetings in 2001 when Amma was jailed and he became chief minister for the first time. He conducted all cabinet sessions with her photograph on his desk While taking oath in 2014 he was weeping uncontrollably and later conducted prayers at Sabarimala for the jailed Jayalalithaa.