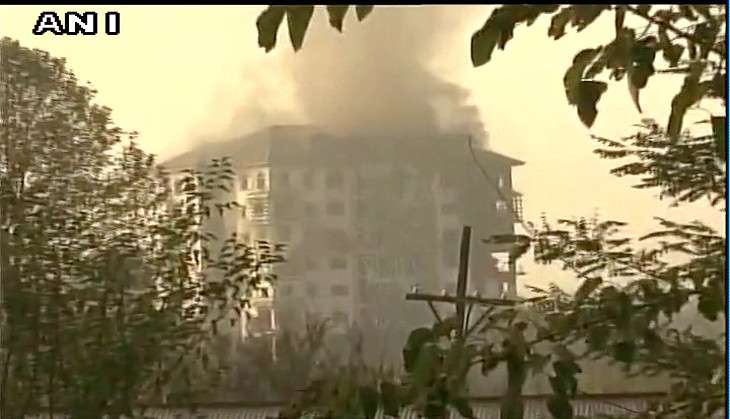 The Indian Army on 12 October firmly denied reports that it plans to "bring down" the Entrepreneurship Development Institute (EDI) building in Pampore, Jammu and Kashmir, which has been under siege by terrorists for three days now.
Army sources asserted that all such reports are absolutely incorrect as the aim is not to bring down the building. "Munition is fired to target the windows, reflective window panes for better visibility," sources said.
The Army will reveal the entire details of the operation underway in Pampore once all terrorists are neutralised and the area is combed through. Meanwhile, the massive siege on the EDI building continued for the third day as security forces neutralised two terrorists and continued operations to flush out the remaining extremists.
Around three terrorists have been holed up inside the EDI building and counter operations have been underway for over 48 hours now to neutralise them.
The government building is now almost destroyed as it is peppered with bullets and heavy gunfire. Several floors in the multi-storeyed building now lie damaged following several explosions. The terrorists, who had entered the EDI complexes in the wee hours on Monday, had fired upon the security forces triggering an encounter.
According to reports, the terrorists arrived at the EDI complex from the rear using a boat on the Jhelum. An army jawan and a policeman were injured in the operation. Security forces used mortar shells, light machine guns and other small arms to flush out the terrorists but so far have only neutralised two. This is the second time this year that the EDI complex has come under fire, as in February the terrorists had taken shelter in the main building after attacking a CRPF convoy on the highway at Pampore.
-ANI