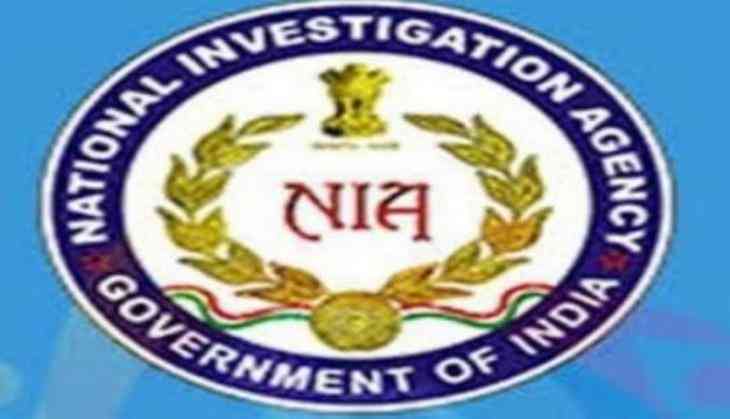 Palm chopping case: NIA files third supplementary chargesheet
The National Investigation Agency (NIA) has filed a third supplementary chargesheet against six accused, in the shocking case of a professor's palm being chopped off. The supplementary chargesheet was filed yesterday.
The case was first registered in 2010 in a Kerala police station against the accused persons involved in the criminal conspiracy and consequent lethal attack on Professor T. J. Joseph at Muvattupuzha on the 4th July, 2010.
In the incident wherein assailants had used deadly weapons and explosives to create terror in the minds of the victim and the general public, the palm of Professor T. J. Joseph was chopped off by the assailants, alleging ridiculing of Prophet Mohammed in the Malayalam question paper prepared by Professor Joseph, for the internal examination of B. Com students at the Newman College, Thodupuzha, Idukki district, during the academic year 2009-2010.
The Kerala Police had, subsequently, arraigned 54 persons, all members or leaders of the Popular Front of India (PFI)/ Social Democratic Party of India (SDPI), as accused in the case.
In 2011, the Kerala Police filed the initial charge sheet in this case against 27 accused persons, including two absconding accused, Savad and Sajil.
The NIA took over investigation into this case consequent upon the directions of the Ministry of Home Affairs in 2011.
The NIA had filed the first supplementary charge sheet against nine accused persons including six absconding accused persons in 2013.
Two of the eight charge sheeted absconding accused persons had surrendered before the court and trial against the 31 available accused persons commenced in 2013 in this case.
The split up case against two absconders (Savad, Shefeeque), besides arrested accused persons is now pending for trial before the NIA court.
The third supplementary charge sheet, in this case, has now been filed by the NIA against six accused persons for being party to the criminal conspiracy for attacking Professor T. J. Joseph and creating terror, and for facilitating the attack as members of the terrorist gang, destroying the evidence in the case and harbouring the assailants or other accused persons involved in this heinous crime.
-ANI