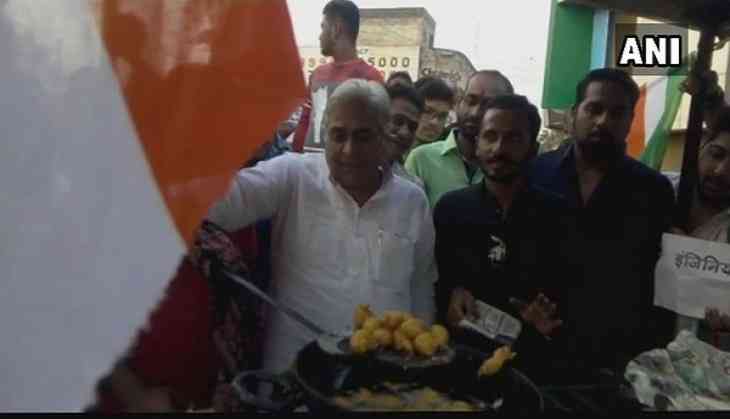 Pakoda Jibe: Chattisgarh Congress stages 'Pakoda' protest (ANI)
The Congress party on Tuesday staged a 'pakoda protest' in Chhattisgarh's Raipur. Poking fun at the Centre, the Congress workers set up a 'Shikshit Berozgar pakoda Center' here.
The Congress leaders were spotted selling 'Arun Jaitley' pakora and 'Raman' pakora targeting the Union Finance Minister Arun Jaitley and the Chattisgarh Chief Minister Raman Singh.
The Congress has been protesting against the Prime Minister's recent 'pakoda' remark.
In a recent interview to a news channel, the Prime Minister had said a person selling pakoda outside and earning Rs 200 a day should also be considered as "employed".
He was responding to a question on the lack of job creation in India in the last four years.
-ANI