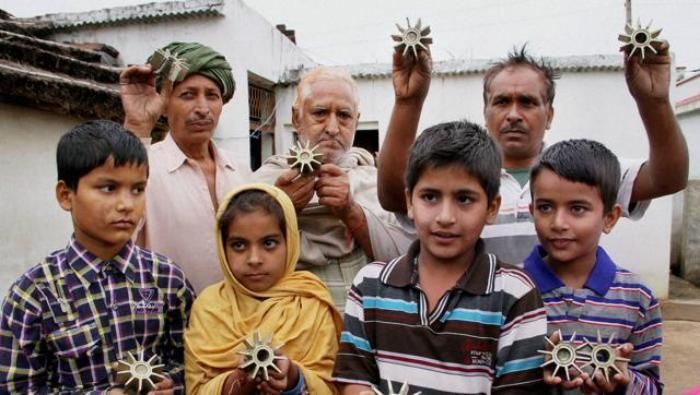 Pakistani troops have targeted 30 Border Security Force in Jammu and Kashmir's Samba and Kathua sectors since last night, where five civilians have been injured and many houses have been damaged.
The unprovoked firing by Pakistan entered its fourth day on Monday and the civilians have been the most affected as they are facing major loss of property including their houses and livestock.
Five civilians, including children were injured when a mortar landed in a villager's house. The residents told ANI that 50 mortar shells landed in and near the village.
The civilians have been evacuated to safer shelters for now.
"It's been 4 days since we have slept. The firing and the shelling starts and stops on its own accord and we don't know what to do. Are we supposed to leave? Where do we go? The government needs to find a way to end this. We can't keep taking the loss that we face every day," a local of the Bobiya village in Kathua told ANI.
Pakistan troops began firing on Friday evening and so far a civilian has been killed and 13 have been injured.
Indian troops have been retaliating heavily to the unprovoked fire
-ANI