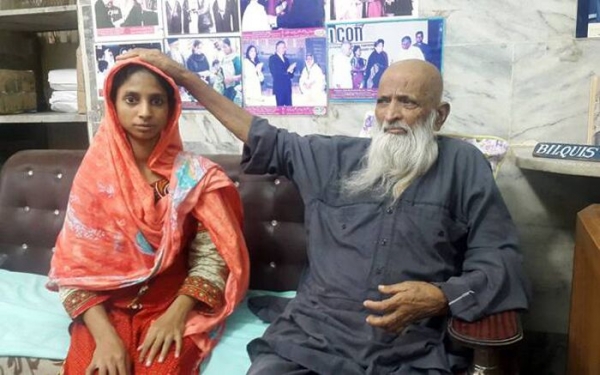 Geeta, the speech and hearing impaired Indian girl who has been stuck in Pakistan for several years would have been in India if the NSA level talks between India-Pakistan had not been cancelled.
Pakistan had made an offer of to India of sending Geeta along with its security adviser Sartaz Aziz when he was to come to Delhi to hold talks with his Indian counterpart Ajit Doval.
Reportedly Pakistan officials have claimed that they had offered to send Geeta as a goodwill gesture but there was no response from India.
Why were the talks cancelled?
Sartaj Aziz was scheduled to travel to India on 23 August for the first ever NSA level discussions with Doval but Pakistan called off the talks just hours before Aziz's scheduled departure. They were called off after India made it clear that that discussions on Kashmir and his meeting with separatists were not acceptable.