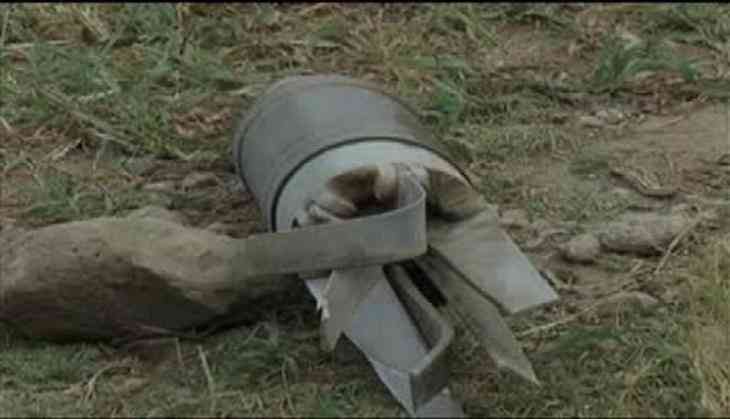 With Pakistan violating ceasefire relentlessly, the locals living near Rajouri sector of Jammu and Kashmir are living in fear for their life on a daily basis.
The unprovoked firing from the hostile neighbour has distorted the normal lives in the border areas. People are living in constant fear, schools have been shut down and at a time when crops are getting ripe, the farmers are scared to step out into their farms.
"We have nowhere to go. We are helpless. Our Children are scared. The government should help us. Schools are closed. This is time when we the crops get ripe, we are not able to work, this is damaging our crops," said a local resident.
Echoing similar sentiments another local said, "We hid with our children the whole night. We are stranded in very difficult conditions. The government is not helping us. Our crops are going bad."
Station House Officer Lam Ashish Choudhary, who was present at the spot at the time when heavy shelling was taking place, said that Pakistan has resorted to new lows as it is deliberately targeting the civil population
"Pakistan started firing around six yesterday. Fortunately there was no loss but still we are alert. Though we were ready and equipped to evacuate people but we couldn't as there was too much shelling happing. Pakistan is targeting the civil population, as you can see that mostly the shells have been founded in the civil area. Our Army is retaliating fiercely," said Choudhary.
Meanwhile, the joint search operation by the Indian Army and Special Operations Group (SOG) in Shopian concluded earlier today and the cordon has also been lifted off from the villages.
Shopian's two villages - Heff and Shirmal were on lock down as security forces swept through the area for untoward elements.
Around 1,000 army personnel and police force had been deployed for the operation, which began at midnight yesterday.
Later in the day, Defence Minister Arun Jaitley and Army Chief Gen Bipin Rawat will review the security situation and take stock of counter-terror operations in the Valley, which has been rocked with soaring turbulence recently besides the steady stream of ceasefire violations.
Jaitley is visiting Srinagar today and the Army Chief is already in the valley.
The visit comes in the wake of beheading of two Indian soldiers by Pakistani Army in Poonch district earlier this month which was termed "barbaric" by India.
-ANI