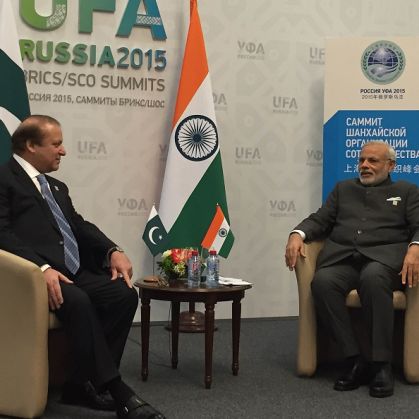 Pakistan will not host the Commonwealth Parliamentary Union meeting. India had threatened to boycott if the Speaker of Jammu and Kashmir Assembly was not invited.
The conference, which was to bring together speakers of Commonwealth nations, will now be held in New York.
"We have clarified to the London Secretariat of the Commonwealth that Kashmir is a disputed territory and now it is impossible for the Commonwealth Conference to be held in Pakistan," National Assembly Speaker Ayaz Sadiq told reporters.
"A detailed letter will be written to the CPA countries over the Kashmir dispute and the Kashmir issue will be raised in every forum of the Commonwealth," Sadiq said.
He said the Kashmir issue could not be overlooked at any cost and the assembly speaker would not be invited."The decision to hold the event in Pakistan was made on the basis that the Kashmir assembly speaker would not be invited to the Conference," he said.
Lok Sabha Speaker Sumitra Mahajan had threatened that India would boycott the Commonwealth Parliamentary Conference that was planned to be held from September 30 to October 8 after Islamabad refused to invite Jammu and Kashmir Assembly Speaker Kavinder Gupta for the event.
- PTI