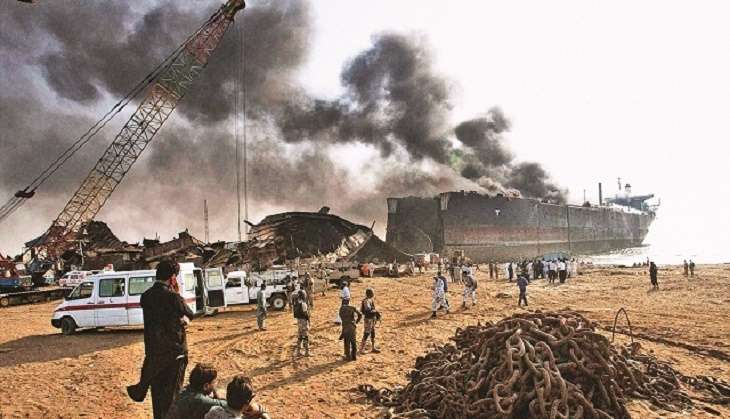 At least 12 Pakistani workers were killed and more than 50 people were injured today after a huge blast ripped through an oil tanker at a ship-breaking yard.
The incident happened near the port city of Karachi. According to media reports, the explosion sent pieces of metal flying up to two kilometres (one mile) away.
The blast occurred in the fuel tank of the ship, which was still on fire. Apart from the firefighters, air force and navy personnel attempted to put out the blaze.
Labourers at the port often work in poor conditions without basic protective gear. The Gaddani ship-breaking industry has fallen on hard times recently and employs about 9,000 workers, fewer than in its boom years at the end of the last decade.
--With agency inputs