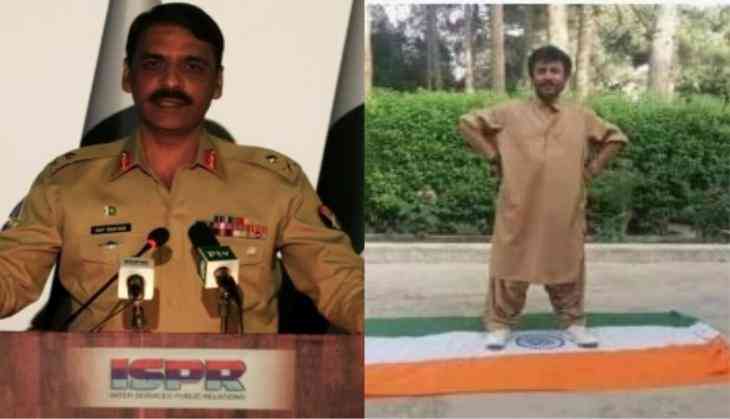 The Pakistan Army chief, Asif Ghafoor has triggered a massive outrage after he shared a picture of Balochistan Awami Party (BAP) leader Siraj Raisani's picture standing on Indian flag. The the Major Director-General of the Inter-Services Public Relations of Pakistan, Ghafoor tweeted a picture of late Raisani leader, who died in a suicide bomb attack in a election rally in Pakistan's Balochistan.
In one of the pictures, it shows Raisani sitting on a couch with an Indian flag wrapped around his shoe. While, in other Siraj can be seen standing on Indian flag. Ghafoor shared these pics and called him a 'national hero' who made Pakistan's enemies afraid of it. The tweet, which was shared on the personal handle of Ghafoor, the spokesperson of the Pakistan Armed Forces, read:
"Salute to our national hero #SirajRaisani. A truly proud Pakistani who made enemies of Pakistan afraid. Your passion, mission & message shall be carried forward. We owe you, and we shall not let your sacrifice go waste. Welcome to the great family of 'Martyred sons of Pakistan'."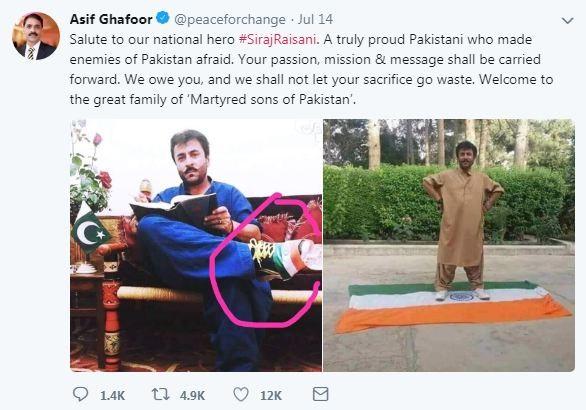 Also read: Delhi CM Arvind Kejriwal takes on PM Modi, asks if 'Hindi-Muslim' talk make India number one