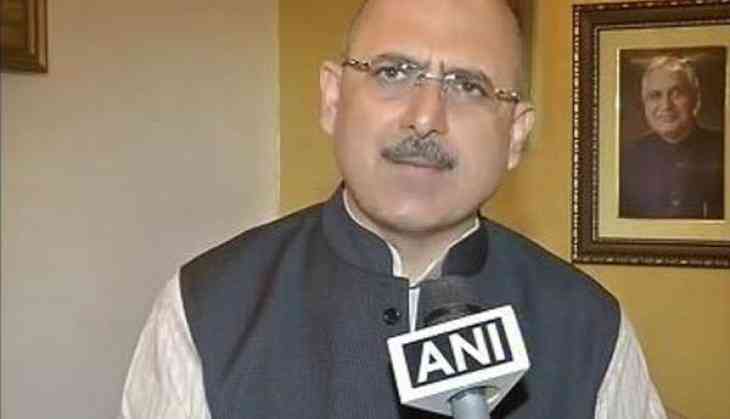 Strongly condemning the mutilation of Indian soldiers' bodies by the Pakistan Army, the Bharatiya Janata Party (BJP) on 1 May called upon the international powers to declare Pakistan a 'terrorist nation'.

"The Pakistani forces once again violated the international treaties and the way they violated the worst kind of human rights and laws is very unfortunate. We condemn such barbaric acts. International powers should take actions on this and should declare Pakistan as a terrorist nation," BJP leader Ravindra Raina told ANI.

Asserting that India would give a befitting reply to Pakistan for the barbaric act, Raina further said that they would not tolerate such acts.

Venting his ire over the same, BJP leader Nalin Kohli said that India would make sure that such 'despicable' act does not go unpunished.

"Pakistan is increasingly becoming from its act, a state which appears to be where barbarism and inhumanity is the norm. We are confident that the statement of the Army sums up what is to be done. This despicable act will not go unpunished. Prime Minister Modi ji, the Army and soldiers have free hand to do what they deem appropriate," Kohli told ANI.

The BJP leader further saluted the contribution of brave soldiers and extended condolence to their family members.

In a development that is set to further worsen the already strained ties between New Delhi and Islamabad, Pakistan mutilated bodies of two Indian soldiers who were killed earlier today in a ceasefire violation at Krishna Ghati sector here.

The Indian Army confirmed the news, releasing a statement on Twitter.

The Army, in its statement, has vowed to give a befitting reply to Pakistan "in the same language."

"Pak Army carried out unprovoked Rocket and Mortar firing on two forward posts on the line of control in Krishna Ghati Sector. Simultaneously a BAT action was launched on a patrol operating in between the two posts. In a unsoldierly act by the Pak Army the bodies of two of our soldiers in the patrol were mutilated . Such despicable act of Pakistan Army will be appropriately responded," read the Indian Army's statement.
-ANI