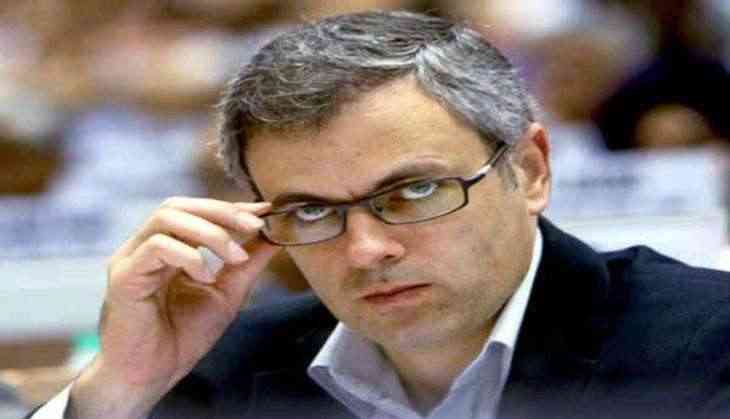 Pak fishes in J&K`s troubled water, but not creator of valley`s unrest: Omar Abdullah
Stating that Pakistan fishes in the troubled waters of Jammu and Kashmir, former chief minister of the state Omar Abdullah, on Saturday, denied them to be the creators of violent unrest in the Kashmir Valley.
"I know it is popular to blame Pakistan for everything that is happening in Jammu and Kashmir, but it is not true. While we know that Pakistan fishes in troubled waters, we also know that they are not the creators of the sort of agitations that we have seen in 2008, 2010 and 2016. So, there us a fair amount of blame to be shared across the board," he said, while speaking at an event, organised by the Bureau of Research, on Industry and Economic Fundamentals titled 'Understanding Kashmir,' here.
Further speaking about state and the Center's involvement in the state's unrest, he said, "How can we absolve ourselves of the responsibility? It's not just mainstream political players in Jammu and Kashmir that are responsible for what is happening. The Union of India is also responsible, whether it was the UPA Government or the NDA Government."
Adding, "Who you want to blame, how much for, depends on which side of the line is you. The Centre would like to blame the states more. We sit in the states hold the Centre responded to a higher degree. It depends on which side you are sitting on."
During his speech, Abdullah also lashed out at present Chief Minister of Jammu and Kashmir Mehbooba Mufti and said that it is not within the latter's power to decide if India and Pakistan are going to engage with each other.
"It is not within the scope of the Jammu and Kashmir Chief Minister to decide if India and Pakistan are going to engage or not. But when one fights polls on that, they are settling themselves for defeat," he said.
Abdullah said, as a regional political player, he understands the limitations and said that the problem is the "desire to attract votes," adding that the political parties sell promises beyond their ability to deliver.
Earlier, Mufti said, "I appeal the Centre to revive the Lahore Declaration so that we can live peacefully in Jammu and Kashmir."
She also asserted that trade routes with Pakistan shouldn't be blocked, instead, there should be a crackdown on drugs and Cannabis which are smuggled from there.
The Chief Minister's statement came a day after she had warned the Central Government against diluting Article 370, which grants special status to the state.
"Any changes in the Article 370 will not be acceptable. I won't hesitate in saying that nobody will even hold the Tricolour in Kashmir if the article is scrapped," she said at an event on Friday.
The Lahore Declaration is a bilateral agreement and governance treaty between India and Pakistan, which was signed in 1999 before the Kargil war.
-ANI