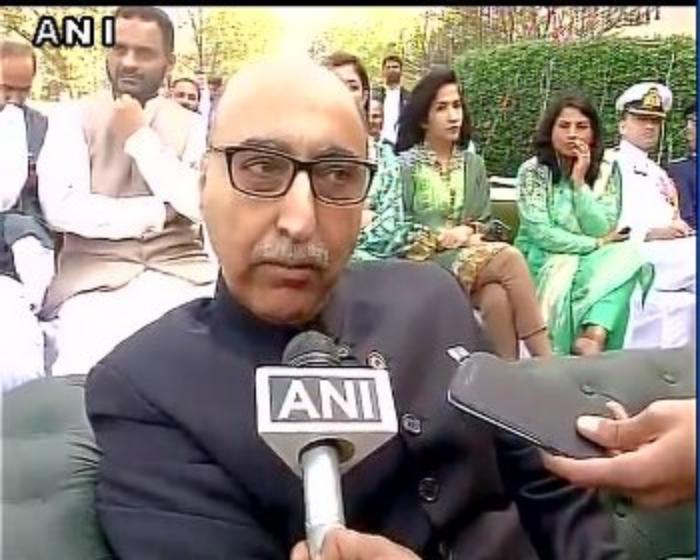 Pakistan envoy Abdul Basit has said that inviting Hurriyat leaders to celebrate Pakistan Day the country's High Commission in Delhi was a non-issue as Hurriyat leaders have been attending the event for years.
Basit has invited Hardline separatist leaders Syed Ali Geelani and Asiya Andrabi, among other invitees to attend the function scheduled to be held later today.
"Hurriyat leaders have been coming to our reception for years now, so we do not see this as an issue as far as Pakistan is concerned," Basit told ANI.
Minister of State for External Affairs VK Singh had represented the government at the Pakistan National Day reception last year, causing an uproar.
Last year, India had cancelled the foreign secretary level talks with Pakistan after Basit met Kashmiri separatists ahead of the planned meet.
-ANI