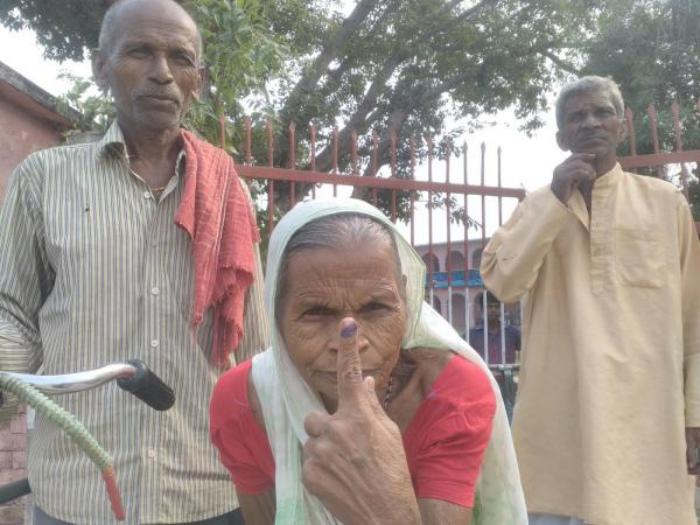 More than nine lakh voters in Bihar chose not to vote for any candidate in the state assembly polls and pressed the "None of the Above" (NOTA) button on the electronic voting machines (EVMs).
According to statistics released by the Election Commission till Sunday evening, a total of 9,00,721 voters chose NOTA -- 2.5 percent of the total votes polled.
Percentage-wise, around 2.5 per cent voters hit the NOTA button which is placed as the last option on the electronic voting machine.
Out of a total of over 6.68 crore voters, 56.80 per cent had exercised their franchise, the highest ever in Bihar's history, be it Assembly or Lok Sabha polls. The 'NOTA' option on electronic voting machines this time had its own symbol - a ballot paper with a black cross across it.
The Bihar assembly polls were the first where the symbol appeared next to the 'none of the above' option on the last panel of EVMs and ballot papers. After the Supreme Court order in September, 2013, EC added the NOTA button on the EVMs as the last option on the voting panel.
NOTA was exercised by nearly 60 lakh people in the 2014 Lok Sabha polls. Prior to the apex court order, those not inclined to vote for any candidate had the option of filling what is popularly called 'form 49-O'.
But filling the form at the polling station under Rule 49-O of the Conduct of Elections Rules, 1961, compromised the secrecy of the voter. Supreme Court had, however, refused to direct the Election Commission to hold fresh polls if the majority of the electorate exercises the NOTA option while voting.
-PTI