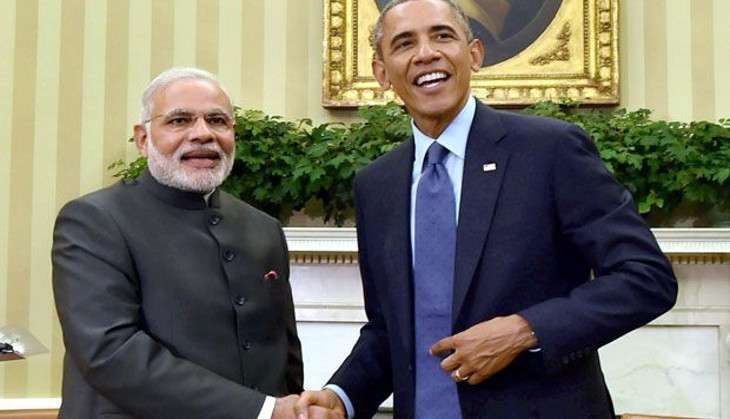 Outgoing U.S. President Barack Obama in a telephonic conversation with Prime Minister Narendra Modi thanked him for his support and contribution to the Indo-U.S. ties.
The Prime Minister received the call yesterday evening during which the two leaders reviewed with satisfaction the significant all round progress and cooperation in ties between India and the U.S. in the past few years.
"Prime Minister thanked President Obama for his strong support and contribution to strengthening the strategic partnership between India and the US. He conveyed his best wishes to President Obama in his future endeavours," said an official statement.
Obama was one of the first leaders to congratulate Prime Minister Modi after his electoral victory in May 2014 and immediately invited him to visit the White House.
The two leaders met at the White House in September 2014. Since then they have met each other for eight times. This is a record for leaders between India and America.
-ANI