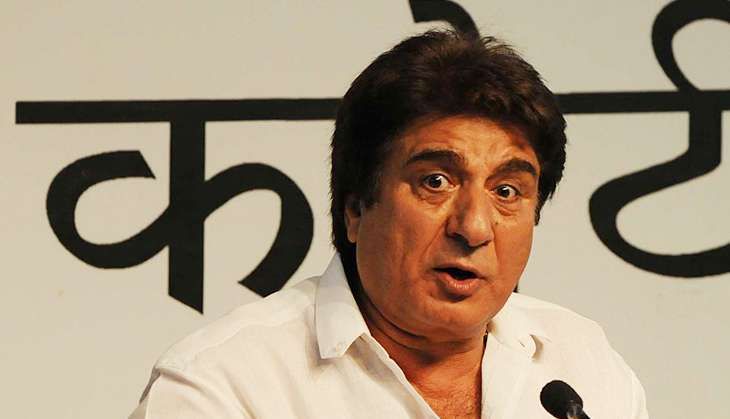 Uttar Pradesh Congress chief Raj Babbar, on 3 November, slammed Minister of State for External Affairs General (Retd.) VK Singh for questioning the mental health of the ex-serviceman who reportedly committed suicide over the government's "failure" to implement the One Rank One Pension scheme and demanded that the title General should be stripped from the Union Minister's name for his shameful act.
"This is shameful that he is talking about ex-serviceman Ram Kishan like this. At first V.K. Singh mental status should be checked. The way he has humiliating the family member of other army men the title General should be stripped from his name," Babbar said.
He further said that it is an unfortunate for the nation that a person like VK Singh is attributed with one of the highest rank in the Indian Army and he is humiliating the family member of another ex-serviceman.
On Wednesday, Singh made a controversial statement as he questioned the mental health status of the Ram Kishan Grewal adding that that very issue of OROP should be kept away from politics.
"Most aspects of the OROP have been covered and that if someone complains over a few pennies and the delay of a few years, he should not be indulged," Singh said.
"It was a demand made 40 years ago and this government has fulfilled those demands. Some money was to be given, which the Reddy Commission is rectifying. If you cannot wait for that, then it is definitely wrong," he added.
Earlier today, Singh yet again gave fodder to the opposition saying that the deceased veteran was a Congress worker.
"He was a Congress worker and who fought Sarpanch election on Congress ticket. His suicide is unfortunate," he said.
The minister also raised questions about the manner in which Grewal committed suicide saying, "Also, how did he procure Sulpha tablets and who gave it to him?"
In response, the Congress asserted that the Centre is hard at work to tarnish the memory of the ex-serviceman.
"Modiji has unleashed the full might of Gen VK Singh, ML Khattar, Anil Vij & Co. to tarnish the memory of Subedar Ramkishan. Utterly deplorable," Congress leader Randeep Surjewala said.
One Rank One Pension, a longstanding demand of ex-servicemen, grants retired armed forces personnel pension parity with officers and jawans of the same rank who are retiring now.
The ex-serviceman had participated in protests over OROP and his fellow-protesters today asked leaders not to politicise the issue. A group of ex-servicemen say the OROP scheme implemented by the government last year fails to meet key expectations.
Grewal consumed poison on Tuesday. However, the cause behind his suicide is yet to be ascertained.
The 69-year-old former jawan was protesting over the OROP issue at Jantar Mantar in Delhi when he committed suicide on Tuesday.
Earlier in the day mortal remains of Grewal, who committed suicide over the OROP issue were consigned to flames as his last rites were perfumed at his native village in Bhiwani, Haryana.
--ANI