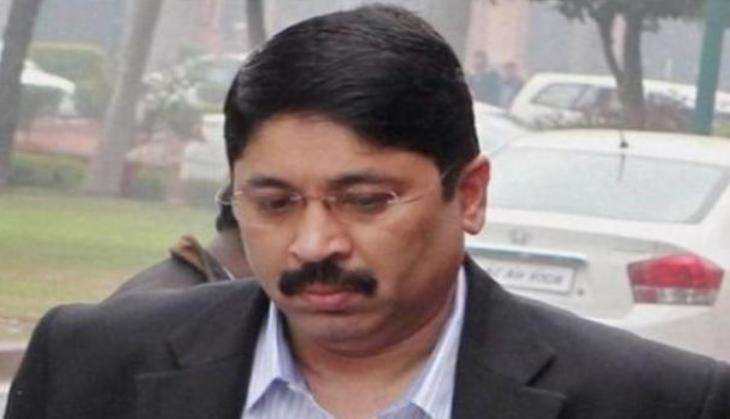 The special CBI court on Monday deferred to deliver its order for January 17 on the issue of framing charges in Aircel-Maxis case against former communications minister Dayanidhi Maran and others.
The Aircel-Maxis case is tied to allegations that then telecom minister Dayanidhi Maran forced Aircel owner C. Sivasankaran to transfer his ownership to Maxis communications Berhad in 2006.
The Enforcement Directorate (ED) in the chargesheet, apart from Maran brothers, has also accused Dayanidhi's wife and other company officials as well, and has asked them to appear before the court.
The court said that they have enough evidence regarding the issue to carry forward with the legal actions.
The Central Bureau of Investigation (CBI) court has also charged the accused under Prevention of Corruption Act, 1988 and Criminal Conspiracy (Section 120B of IPC).
The Supreme Court earlier on Friday said the Aircel spectrum would be seized and transferred if the four accused in the Aircel-Maxis case fail to appear in the special court in two weeks.
The CBI in August, 2014 filed a charge sheet against the Maran brothers, T. Ananda Krishnan, owner of Malaysian company Maxis, Ralph Marshall, a senior executive of the Maxis Group, and four companies, including the Sun Direct TV Pvt. Ltd.
Dayanidhi Maran, his wife Kaveri Kalanithi, his brother Kalanidhi Maran and four others had moved a Delhi court in July last year seeking bail in connection with the case.
The Enforcement Directorate has alleged that the two firms, South Asia FM Limited (SAFL) and Sun Direct TV Private Ltd. (SDTPL) had received Rs. 742.58 crore as "proceeds of crime" from Mauritius-based firms and that the two firms were then allegedly controlled by Kalanidhi Maran.
-ANI