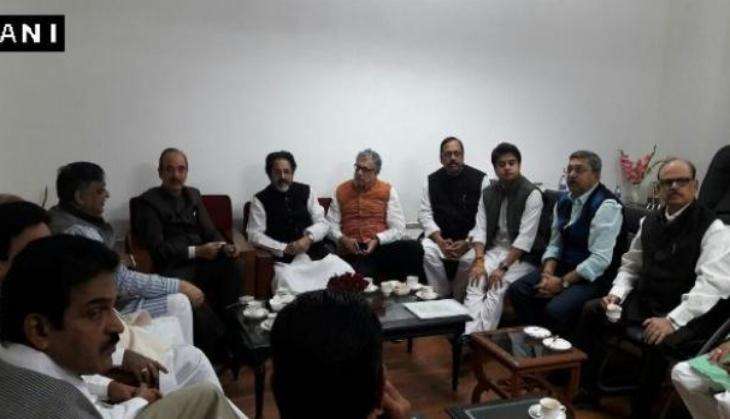 A day after Union Home Minister Rajnath Singh asserted that the Centre is ready to debate on demonetisation and Narendra Modi will speak on the matter if needed, the opposition parties on 29 November escalated their attack on the ruling dispensation and reiterated their demand for an apology from the Prime Minister over his unwarranted barb post the decision to scrap high-value currency notes.
A united opposition is also adamant on its demand for discussion under Rule 56 in the Lok Sabha.
Sources said this was decided by the opposition in the meeting held this morning in Parliament.
Justifying his decision, the Prime Minister had earlier on Friday in an event to mark Constitution Day said the people questioning his move were those who didn't get time to make any preparation.
"I think the pain of such people is that the government did not give a chance (to them) to make any preparation. These same people would have lavished praise on him if they had got 72 hours to make their preparations," he said.
The Prime Minister's comments provoked protests from the opposition in Parliament.
--ANI