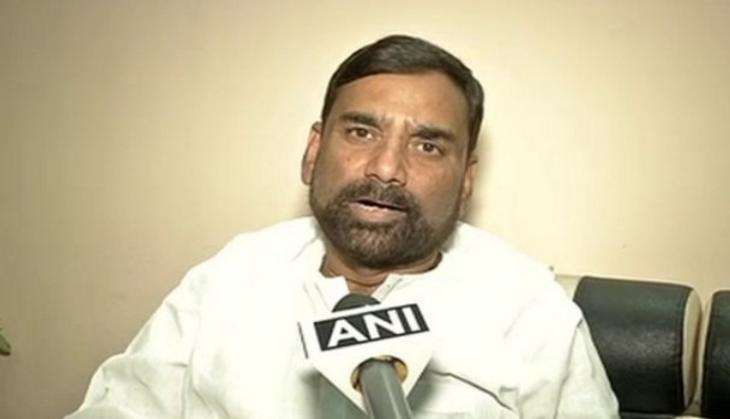 The Janata Dal (United), on 27 October, said that infighting in Samajwadi Party (SP) would only help the Bharatiya Janata Party (BJP) reap benefits ahead of the Uttar Pradesh Assembly polls, adding that it would be unacceptable to secular and democratic forces in the state.
JD(U) leader Rajiv Ranjan said SP supremo Mulayam Singh Yadav is the only one who can salvage the party.
"JD (U) has always believed that if the SP breaks down in Uttar Pradesh, the benefit will go to the BJP, which would be unacceptable to any secular and democratic force in the state. We believe that Mulayam, who was the pioneer of the Samajwadi movement, is the only person who is capable of resolving issues, because he is a well respected leader among the two factions where they cannot defy his orders. We should be optimistic and believe that everything will be sorted," Ranjan said.
The infighting among the Yadavs refuses to die down as Chief Minister Akhilesh Yadav's aide Pawan Pandey was expelled on Wednesday by party's state chief Shivpal Yadav for his alleged clash with MLC Ashu Malik.
Announcing the decision, sacked Cabinet member Shivpal Yadav said, "We have written a letter to Uttar Pradesh Chief Minister to sack Pawan Pandey off the Ministerial position over clash with MLC Ashu Malik."
Addressing a press conference at the party headquarters in Lucknow on Tuesday, Mulayam said the family is one and the leaders are united, adding that some people are hatching conspiracies in the party.
He also said that Rajya Sabha MP Amar Singh will not be removed from the party.
When asked if the sacked ministers would be reinstated in the party, he replied, "I leave that to the Chief Minister to decide."
--ANI