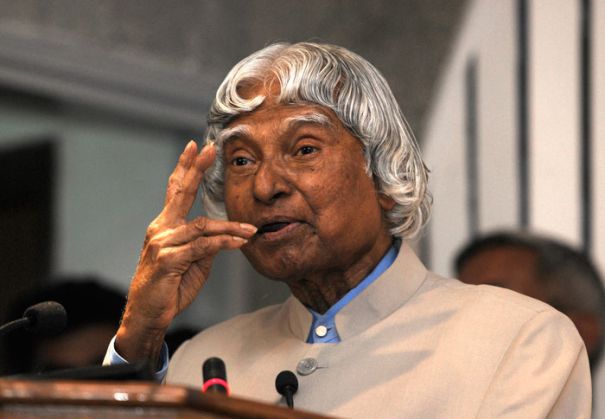 As former president APJ Abdul Kalam was being laid to rest in his hometown Rameswaram with full state honours, several online petitions seeking further recognition for his contributions to India are doing the rounds on social media.
One petition on Change.org seeks support for renaming Kalam's alma mater, the Indian Institute of Technology in Madras, after the scientist and former president of India.
Another online petition on the same platform wants the nearly 1.5-km stretch named after the Mughal emperor Aurangzeb in Delhi to be named after the Missile Man. Many people also took to Twitter to express their wish to see Aurangzeb Road renamed as "Abdul Kalam Marg".
"Renaming roads is the tribute of inertia to opportunism," former governor of West Bengal Gopalkrishna Gandhi said, quoted in the Hindu. "President Kalam's memory should not be given the stale homage of an old road named anew but a new creation in fields where he was the undoubted pioneer."
Two months ago, officials of the New Delhi Municipal Corporation had told reporters that "signages of Aurangzeb Road were blackened. In fact, other roads named after Muslim rulers or personalities, such as Akbar Road and Safdar Hashmi road too were defaced.