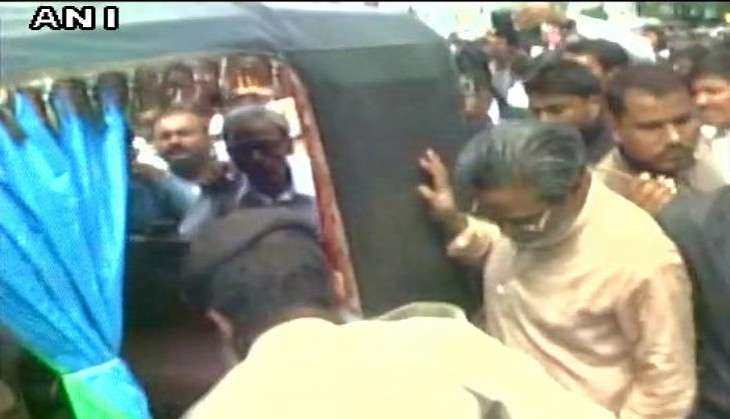 At least one person was killed while two others sustained injuries after a crude bomb exploded outside a local court in Sasaram area of Bihar's Rohtas district on 13 July.
According to police officials, the bomb was planted inside a motorcycle parked within the court premises.
Guddu, the owner of the motorcycle, was admitted to a nearby district hospital, where he later succumbed to his injuries. The injured, identified as Shivratan Bind and Paswan, are currently being treated.
Police personnel have cordoned off the area and have launched an investigation into the matter.
This is the second such instance of bomb explosion within the court premises in the last three months. A bomb exploded within the Sasaram court premises earlier in March.
--ANI