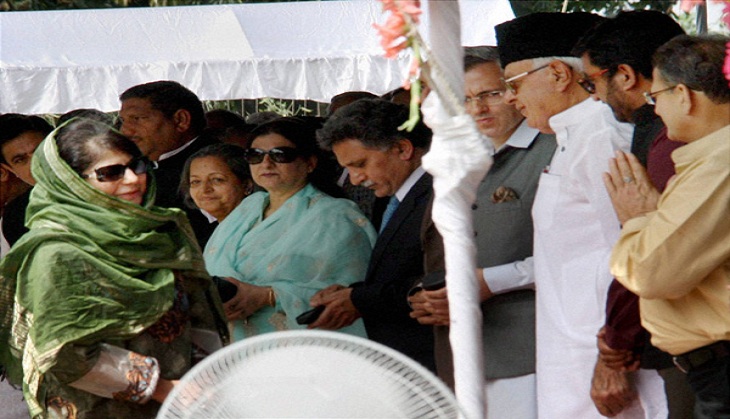 One day after he was sworn in as part of the freshly-formed PDP-BJP government in Jammu and Kashmir, separatist-turned-politician Sajjad Gani Lone resigned.
Since he was made a minister from the BJP half of the coalition government, Chief Minister Mehbooba Mufti will not accept his resignation till she hears from the BJP.
Lone, the son of former separatist leader Abdul Gani Lone, resigned on Tuesday apparently because he was unhappy with his portfolio of Social Welfare and Administrative Reforms Training, according to The Indian Express.
After resigning, Lone did not meet BJP leaders in J&K, but left Jammu for Delhi, apparently for treatment for his eyes.