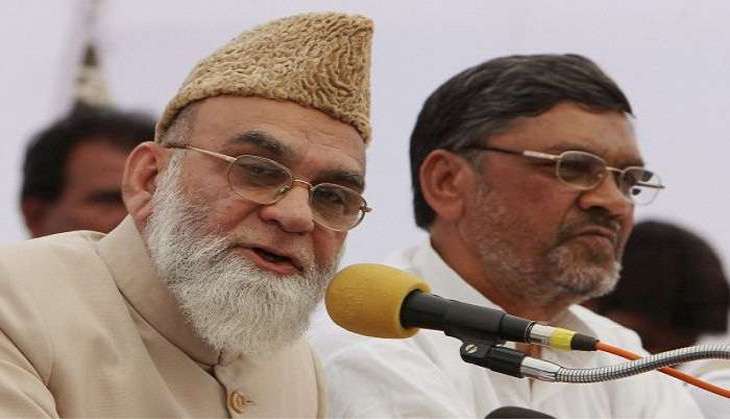 On the occasion of Eid, Syed Ahmed Bukhari, the Shahi Imam of Jama Masjid commended the secular spirit intrinsic to Indian culture and applauded the fact that people hailing from different communities celebrate festivals together in harmony, promoting universal brotherhood and national integrity.
"In India, we have national integrity alive. This is the only country where Hindus, Muslims and Christians have a custom to gather together and celebrate different festivals. I wish this tradition remains the same so that our nation can progress and move on the path of progress," Bukhari told ANI.
"The countries which do not have national integrity, for instance - Bagdhad (Iraq), Lybia and Turkey among others, are moving towards destruction," he added.
Muslims from all walks of life, dressed in their best outfits, thronged mosques and Eidgahs to offer special thanks at the end of the month-long fasting period of Ramzan.
Bukhari, expressing his happiness, said, "On this occasion, I want to wish Eid to all the people, who worshipped Allah during this entire month. Eid is actually important for people who listen and read the Quran according to the wishes of Allah, and not for those who did not worship Allah during this month. I wish Allah fulfills everyone's wishes."
Ramzan, the ninth month of the Islamic Lunar calendar, is observed as a fasting period by Muslims across the world.
The celebration of Eid-ul-Fitr depends on the sighting of the moon. The day begins with early morning prayers and is followed by family visits and feasts.
--ANI