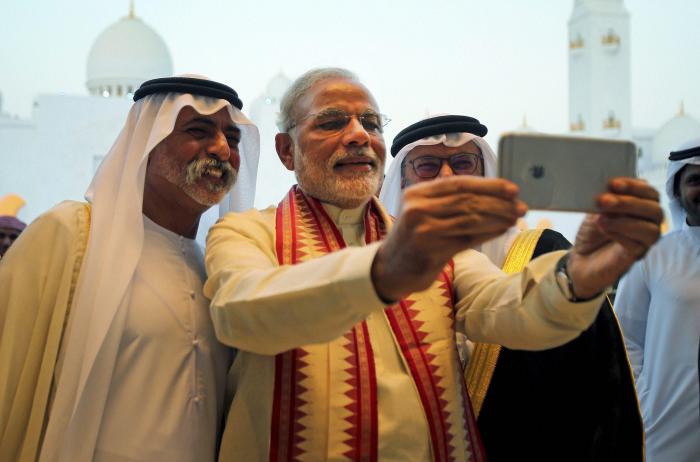 Prime Minister Narendra Modi, on 17 August visited Masdar City - a zero carbon city. He was seen taking a ride in a self-driven car. Also, he was seen making his digital signature on a touch screen in the city known for his technological innovations.
The Masdar city was a key hop stop for the PM in his two-day visit packed with back-to-back events. It is being touted that Masdar city could serve as a model for Modi's vision of building smart cities in India.
He is also scheduled to meet a business delegation in Abu Dhabi as part of his UAE visit, the first by an Indian PM in 34 years.
After lunch with the Ruler of Abu Dhabi, Mr Modi will leave for Dubai where he will address the Indian diaspora at a cricket stadium. 50,000 people have registered for the event, whereas the capacity of the stadium is 40,000.