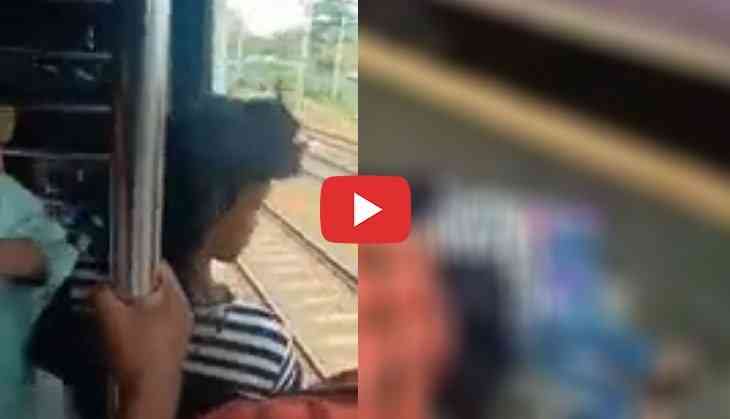 A shocking news has come to light from a Mumbai's local train that a girl got just saved from falling off the train. Yes, a video is doing the round on social media in which a girl was standing on the gate of the local train and one of the passengers has saved her at the right moment otherwise what will happen with her, god knows!
This incident has restored one's faith in humanity because one of commuter has saved the girl identified as Pooja Bhosale.
However, the video is not clear but it can be seen that the girl was listening to music while standing by the compartment door. However, it was unknown that the video was shot with her permission or not.
In the 30-second viral video, the woman was wearing black and white striped top and headphones too. It looks like that the girl was enjoying music or she was speaking to a man standing next to her.
In the video, the girl was leaning out of the train but when she looked back then her hand was hit by the speedy train which made her fall off.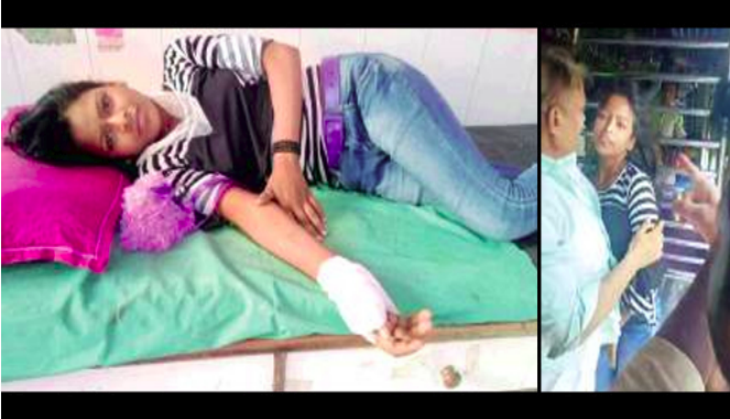 However, a man standing next to her caught her at the right moment and saved her from falling down on the tracks.
The incident, which happened around 3 pm on Monday between Ghatkopar and Vikroli, said TOI reports.
Watch Video:
Also read: Maharastra woman suicide video: The reason why this mother along with her 3-year-old daughter jumped in front of the train will give you goosebumps