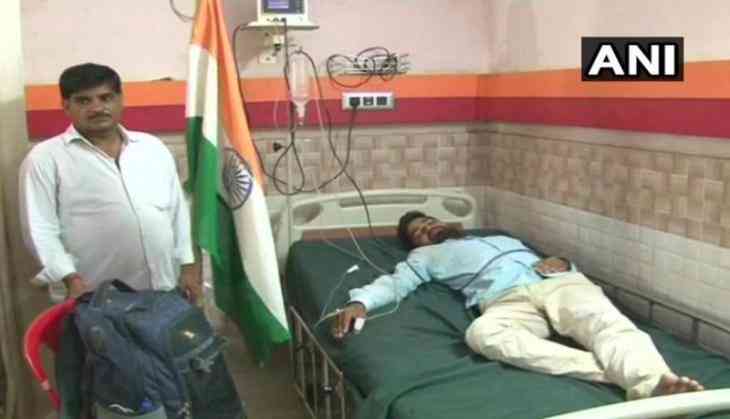 Holding a courage and tieing a band of aim on his head to change to present and future of his village and villagers in Odisha, a 30-year-old man from Rourkela has walked almost 1, 350 km so far to meet Prime Minister Narendra Modi and to remind him of his poll promises he made in 2014.
Odisha man, Muktikant, an idol-maker by profession, carried a national flag and set on the journey from Odisha to meet PM Modi on foot for the people in his village, who are still waiting for better medical and infrastructure facilities in their village.
Muktikant said that in 2015, when Prime Minister Narendra Modi had visited Odisha, he had promised to upgrade the Ispat General hospital to a super speciality hospital and to complete the construction of the Brahmani Bridge, but it has been four years and no concrete groundwork has been laid.
"I am going to meet the Prime Minister and request him to fulfil his promise of completing the construction of a bridge, and upgrade Ispat General Hospital in Rourkela to a super speciality hospital," he said.
In his journey, he even fainted on the Agra National Highway and had to be admitted to a hospital, Muktikant's spirit remains undaunted.
He said, "Ispat General Hospital is the lifeline of Rourkela, and it is in such a bad shape that people die there every day. I am hopeful that even though the PM did not fulfil his promise in the last four years, he is going to do something about it this year."
When asked about what inspires him to take this long, arduous journey, Muktikant points out that he has always drawn inspiration from the Indian flag.
Also read: Jammu and Kashmir: Ramzan ceasefire won't be extended, security forces ordered to take all necessary actions, says Rajnath Singh