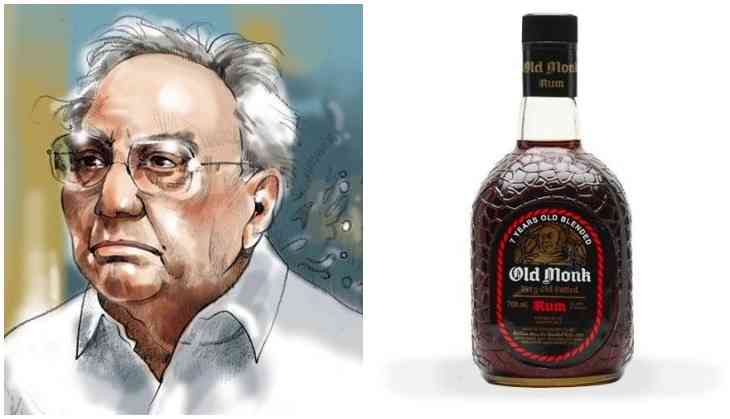 Old Monk founder Kapil Mohan dies; Twitterati extends trbute to the wine owner in a unique way
The owner and founder of one of India's most famous wine Old Monk, Kapil Mohan passed away today and as soon as the news broke people on Twitter started giving tributea to the owner of the rum company. Kapil Mohan died due to cardiac arrest at his residence in Ghaziabad.
Well, this is very sad that the company has lost his owner Kapil Mohan and that is why people took to their Twitter accounts to give tribute to the owner. On one hand while people were sad on his demise, another section of people on social media gave funny tributes by recalling the memories and fun related to it and how this rum helped them in difficult conditions in their life.
#OldMonk #RIPkapilmohan thank for the monk; the partner of our lonely n sad cold nights 🙏🥃 pic.twitter.com/nD8Nz0KU4s

— Dr. Ashish Kumar (@ashishrahi07) January 9, 2018
In your honour sir! #oldmonk pic.twitter.com/vjKTYyqAny

— anirban (@anirbanbhar) January 8, 2018
Kapil Mohan, The Creator of Old Monk, passes away at 88#RIP #KapilMohan #OldMonk #rumlovers pic.twitter.com/DFoZGC32p8

— Riya Mavi (@RiyaMavi007) January 9, 2018
The partner of my good/Bad times.
The founder of India's favorite liquor brand. The legendary OLD MONK.#RIPkapilmohan #KapilMohan #oldmonk pic.twitter.com/s8BOuNaFO3

— | Deepak | (@Saali_Zindagi) January 9, 2018
#OldMonk I am Gonna drink one bottle today to pay my respect 😊😊😊

— हरयाणवी आसाराम (@i_m_gurjar) January 9, 2018
Bollywood actor Anupam Kher too shared how he started drinking for the first time and that too with Old Monk.
जिन जिन चीज़ों ने अपने बड़े होने का अहसास कराया उनमें से एक थी #OldMonk। हम आठ दोस्तों ने मिलकर सोलन से एक छोटी बोतल ली और दोपहर के वक़्त पहाड़ के पीछे जाकर एक एक पेग पिया। बचपन से जवानी का वो क़दम आज भी याद है। धन्यवाद #KapilMohan जी उन यादों के लिए।आप याद रहोगे।चीयर्स।🥂🍷

— Anupam Kher (@AnupamPkher) January 9, 2018
Old Monk was launched in 1954 and it was the largest selling dark rum in the world. Not only this, Old Monk was also the biggest Indian made foreign liquor brand as well and that too for quite a long time.