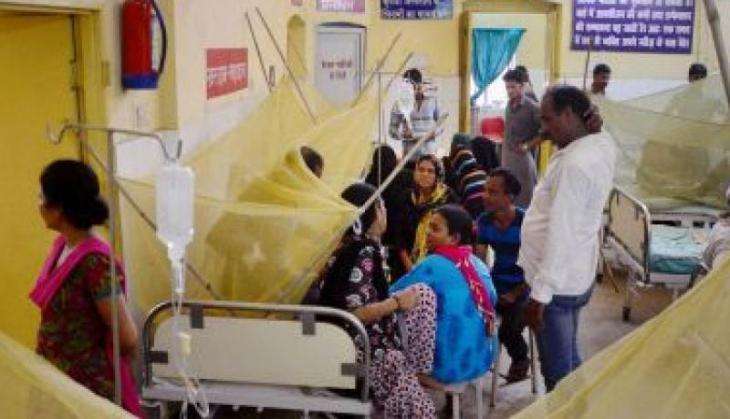 A 75-year-old man from south Delhi succumbed to chikungunya complications at a city hospital on 15 September - taking to 12 the number of fatalities due to the vector-borne disease in the national capital that is battling a severe viral onslaught.
JD Madan died at the Sir Ganga Ram Hospital (SGRH), the fifth person to have lost life to complications triggered by chikungunya, at the hospital in last four days.
"The patient, a resident of Kalkaji, was admitted on 12 August night with complaints of fever and chills along with swelling and rashes on body. He was also a patient of chronic myeloid monocytic leukemia.
"He had acute febrile illness and was tested positive for chikungunya by rapid PCR test, and died of chikungunya sepsis with septic shock and cardio-pulmonary arrest," hospital authorities said.
As of today, SGRH has 23 patients of chikungunya admitted in the hospital, two of them in intensive-care unit (ICU). All the five patients who have died of chikungunya were elderly patients, they said, adding, one patient of dengue is also admitted, but no fatality from it has taken place at the hospital.
The hospital has admitted 100 patients till today this season, who have tested positive for Chikungunya and 39 tested positive for dengue, SGRH said. AIIMS had confirmed one suspected case on 14 September.
The victim, from Muzaffarnagar, had died earlier this month of multi-organ failure triggered by Chikungunya. Chikungunya is taking its toll in the national capital where the number of cases have climbed to over 1,700 this season and fever clinics are getting swamped with rush of patients.
Five deaths from Chikungunya complications were reported till 14 September at Apollo Hospital here, most of the victims were aged 80 or above. Seven of the 12 victims belonged to Uttar Pradesh, including two from Ghaziabad, and five from Delhi.
Doctors say that Chikungunya is not a life-threatening disease in general, but in rare cases leads to complications that prove fatal, especially in children and old persons.
Meanwhile, AIIMS laboratories have tested 1,443 chikungunya blood test samples positive till 13 September.
--PTI