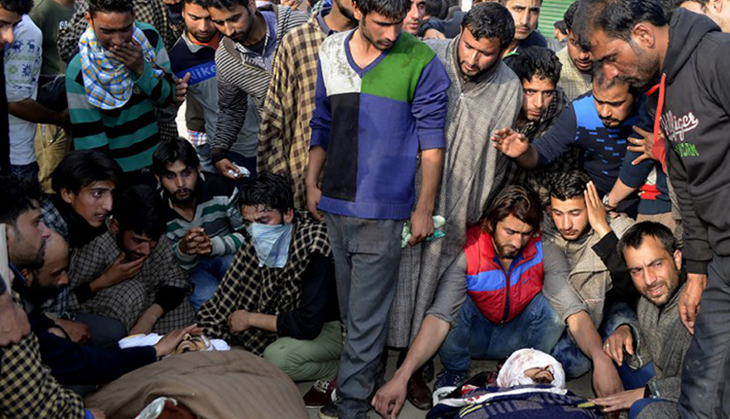 In the wake of unrest in Kashmir, mobile internet services were suspended in some areas on 14 April. Officials said the move was a a bid to curb anti-social elements from spreading rumours. 
The situation in the Valley has been tense since Tuesday following the killing of four persons by security forces during violent protests.
Strict restrictions have been imposed in Kupwara town, Kralgund, Handwara, Magam and Langate areas in north Kashmir to maintain law and order, a police official said.
He said the restrictions were imposed following death of people during protests against alleged molestation of a girl by a soldier in Handwara town on Tuesday. Another youth was killed in Drugmulla area of Kupwara during protests against the Handwara incident yesterday.
Restrictions also continue in six police station areas of Srinagar city where sporadic incidents of stone-pelting were reported through the day yesterday, the official said.
He said the affected police station areas include Safakadal, Maharajgunj, Khanyar, Nowhatta, Rainawari and Maisuma.
Normal life remained affected in the Valley due to a strike call by separatist groups. Markets remained closed while public transport was off the roads due to the strike.
Although the situation in most of the Valley has been peaceful so far, isolated cases of stone-pelting have been reported from some parts including south Kashmirs Kulgam town, he said.
A cab driver was injured in a stone-pelting incident in Kulgam, the official said.
--With PTI inputs