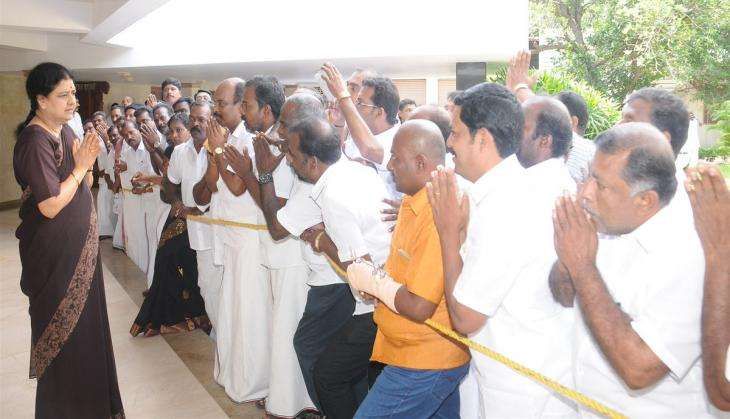 Two weeks after J Jayalalithaa death, the AIADMK on 15 December announced that her aide Sasikala Natarajan will be the new party chief.
Though the 54-year-old Sasikala holds no party post, AIADMK spokesperson Ponnaiyan has said that if needed, rules will be amended to place her in control.
Confirming the succession, Ponnaiyan stated on Thursday, "It is the desire of the entire party. Sasikala has functioned as the conscience of Amma."
Jayalalithaa passed away on 5 December after suffering a massive cardiac arrest in Apollo Hospitals, Chennai. While the late Jayalaithaa was commonly known as Amma, Natarajan is known as "Chinamma" or younger mother.