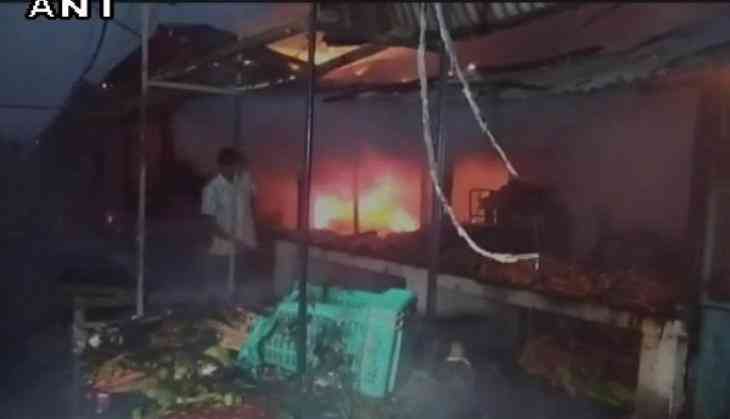 More than 100 shops were gutted when a fire erupted at Sambalpur's Golbazar Mandi in the wee hours of Tuesday.
According to reports, as many as ten fire fighting teams managed to douse the flames after three hours.
No causalities have been reported so far.
Though the reason behind the fire is yet to be ascertained, it is suspected that electric short circuit might have led to the mishap.
--ANI