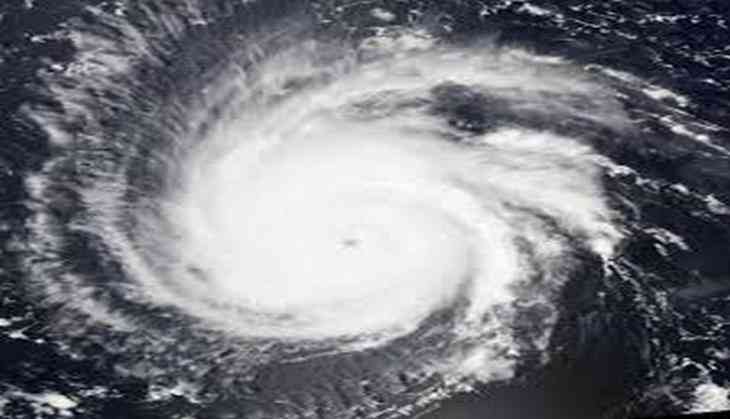 Cyclonic storm 'Daye' is likely to cause damage to the road, rail and communication channels in various districts of Odisha, India Meteorological Department (IMD) Bhubaneswar said on Friday.
The IMD has predicted damage to the thatched hut, roads, crops and minor damage to power and communication lines in Gajapati, Ganjam, Khordha, Nayagarh and Puri districts.
It has also advised the fishermen not to venture into waters of northwest Bay of Bengal and Odisha coast for next 24 hours. The IMD stated that storm surge of about 0.5 meter above astronomical tides is expected to inundate the low lying area of districts of Gajapati, Ganjam, Khurda, Puri of Odisha in next three hours.
As per IMD, after crossing the Odisha coast and adjoining north Andhra Pradesh coast, the cyclonic storm will move towards west-north-west direction and will gradually weaken into a deep depression in next six hours.
The cyclonic storm has caused heavy rains along with the high-speed wind in various parts of the region since Saturday night.
Taking stock of the situation, Chief Minister Naveen Patnaik reviewed the preparedness and directed concerned departments to take required action.
Leave of government officials in five districts of Ganjam, Gajapati, Khordha, Nayagarh and Puri has also been cancelled.
-ANI
CM @Naveen_Odisha reviewed the cyclone preparedness as it is likely to make a landfall near Gopalpur. He directed concerned departments to remain prepared with adequate relief. Leaves have been cancelled in Ganjam, Gajapati, Khordha, Nayagarh & Puri pic.twitter.com/i1yNg26BXf

— CMO Odisha (@CMO_Odisha) September 21, 2018