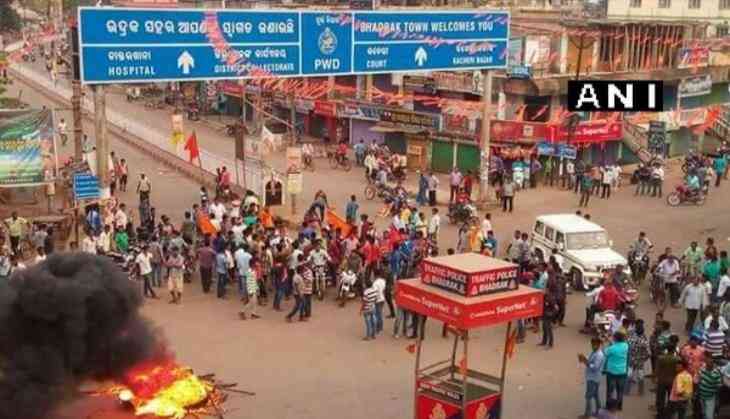 Odisha: Curfew relaxed in Bhadrak till 12 noon today (ANI)
There will be a relaxation of curfew in Odisha's Bhadrak till 12 noon on Monday, which was imposed following a spree of violence.
On Sunday, the curfew was relaxed from 8 a.m. to 11 a.m. but later extended till 12 noon on Monday to allow people to acquire essential commodities.
According to reports, the Centre on Saturday rushed 2,000 paramilitary personnel to Odisha to assist the local administration. 20 companies of the paramilitary personnel were dispatched to Odisha to help restore normalcy in the district.
Following a derogatory Facebook post against Lord Rama, Section 144 has been imposed in Bhadrak after protests broke out.
Fresh violence erupted in some areas on Friday evening after talks failed to resolve the row triggered by alleged abusive remarks on social media against a particular community.
Though Section 144 was imposed in the town, officials had to clamp curfew as the situation deteriorated further. About 15 platoons of police have been deployed.
-ANI