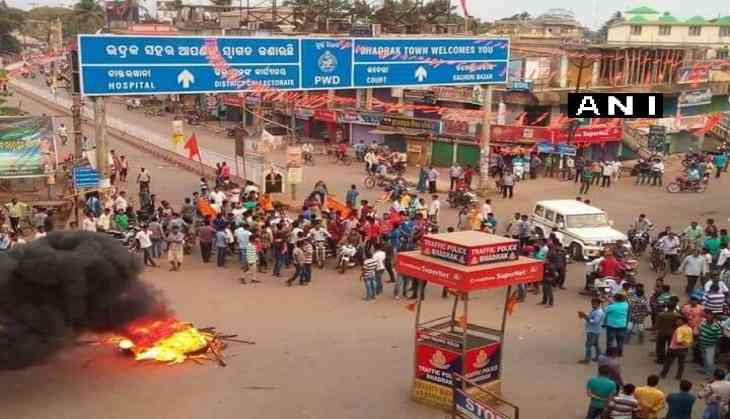 Curfew has been re-imposed in Bhadrak region as the Odisha Police's crime branch 9 April, 2017 began its probe into the recent violence.Curfew has been imposed in the district till 7 a.m. on 10 April, 2017.
According to reports, the Centre on 8 April, 2017 rushed 2,000 paramilitary personnel to Odisha to assist the local administration. 20 companies of the paramilitary personnel were dispatched to Odisha to help restore normalcy in the district.
Fresh violence erupted in some areas earlier this week after talks failed to resolve the row triggered by alleged abusive remarks on social media against a particular community.
Mobs resorted to violence a day after prohibitory orders were imposed in the town on 7 April, 2017.
Though Section 144 was imposed in the town, the officials had to clamp curfew as the situation deteriorated further.
About 15 platoons of the police have been deployed.
Union Minister of State for Social Justice and Empowerment Krishan Pal Gurjar, who was scheduled to attend a function in Bhadrak on 9 April, 2017 cancelled his trip after requests by the local police.
-ANI