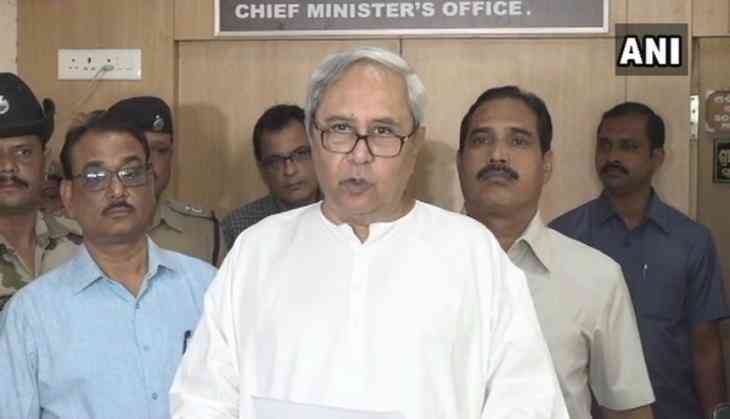 Odisha Finance Minister SB Behera Wednesday presented the first supplementary budget of Rs 12,790 crore for 2018-19 fiscal in the state Assembly here.
With Rs 12,790 crore provision for supplementary statement of expenditure, the total budget amount for the 2018-19 fiscal in Odisha has increased to Rs 1,32,818 crore. Earlier in February, Behera had presented Rs 1,20,028 crore as the budget for the current fiscal.

When Behera presented the supplementary budget, the opposition BJP members were in well of the House drawing the government's attention to the agitating teachers sitting on dharna in the state capital
The Supplementary Budget was passed in the House amid the din. The Speaker P K Amat later adjourned the House till 10.30 am on Thursday.
Out of the total Rs 12,790 crore, provision of Rs 1800 crore has been made towards administrative expenditure, Rs 9,611 crore for programme expenditure, Rs 1,364 crore towards disaster response funds and Rs 15 crore for transfers from state budget, the minister said while briefing reporters.
Behera said the supplementary budget provision was made keeping in view the requirements for post budget decisions relating to new schemes, additional funding for on-going central sector and centrally sponsored schemes and new CSS schemes launched by the central government and others.
He said the state government has made budgetary allocation of Rs 750 crore for salary towards regularisation of Sikhya Sahayaks, Rs 350 crore for loan repayment and Rs 41 crore for simultaneous poll.
While Panchayati Raj and Drinking Water department received the highest allocation of Rs 3141.74 crore, Rural Development department has been allocated Rs 2269.55 crore. The Disaster Management Department will get Rs 1414.76 crore and Rs 1210.12 crore has been allocated to School and Mass Education department.
Out of the programme expenditure provision of Rs 9,611 crore, Rs 6,097 crore has been allocated for infrastructure and rural development sector, said Behera.
A provision of Rs 400 crore is made under BASUDHA scheme to provide drinking water, Rs 1500 crore for Pradhan Mantri Awas Yojana and Biju Pucca Ghar Yojana, Rs 2,065 crore for Pradhan Mantri Gram Sadak Yojana, Rs 1,000 crore for Swachh Bharat Mission and Rs 211 crore for National Livelihood Mission.
-PTI