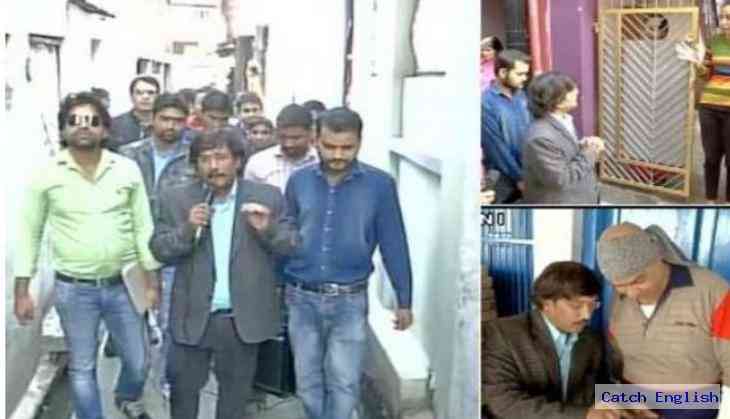 Amidst the ongoing assembly polls in Uttar Pradesh, a 'new' campaign has attracted the attention of voters. This campaign has nothing to do with any political party or candidate. The None Of The Above (NOTA) campaign, initiated by a Lucknow-based teacher Arvind, is creating awareness among the voters to reject 'bad' candidates during elections.
Arvind, who runs a coaching institute in Kapurthala, is campaigning for NOTA from North Lucknow seat and is using social media for campaigning.
Till now, he has inspired around 10,000 people to use NOTA during coming elections.
He also helped nearly 600 people who suffered or died from dengue by providing and helping them in filling compensation forms.
His NOTA-campaigning team members include Anil, Ashok, Vikas and Saurabh Katiyar. They make people aware to use their precious votes wisely. Infact, his students are also helping him in this initiative.
Expressing the importance of the campaign, Arvind said, "I started this initiative because candidates during elections rally around the voters to seek votes but don't even work after winning elections. But it's also not like that they don't have good candidates. Every party has some good candidates but party chooses them in equation of caste and religion and I want people to reject such candidates and vote for NOTA."
His students - Gunjan Mishra and Rajkumar said, "We are very happy with the work done by sir. Through this initiative, people are now aware about their right to vote."
Voters and residents of Lucknow like Pramod Mishra, Kritika Singh and Anil Sonkar also expressed their views by saying, "Through this campaign got to know that there is an option NOTA that we can vote for as earlier we are not aware of it."
-ANI