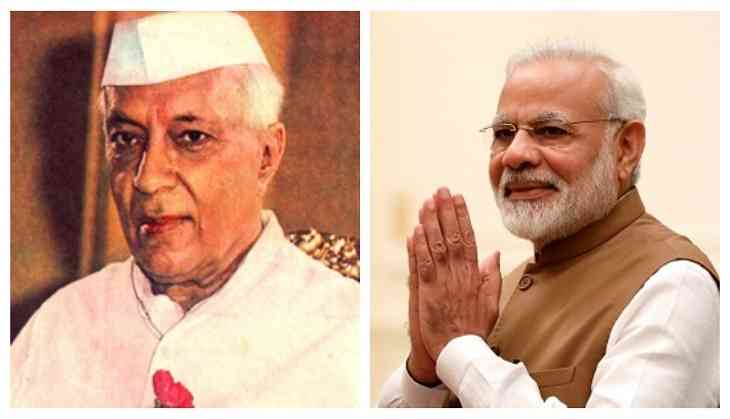 In today's era of technology, one can get the information that he or she wanted to know. What we only have to do just right our question in the Google's search bar and it gives the number of answers. But have you ever got the wrong answer for your typed question? Hopefully, not, but this time a curious and funny thing is happening over the Internet whenever you will search the words, 'India first PM' in the Google's India then what it will show you will make you laugh hard.
When you tried to search the who is India's first PM then instead of showing the picture of Jawaharlal Nehru, the search engine shows the image of PM Modi.
This incident come to light when Congress social media in-charge Divya Spandana got annoyed over it and commented on it. She took to Twitter and wrote, '@Google @GoogleIndia what algorithm of yours allows this?! You're so full of junk-'
.@Google @GoogleIndia what algorithm of yours allows this?! You're so full of junk- pic.twitter.com/GHyxh3fEWm

— Divya Spandana/Ramya (@divyaspandana) April 25, 2018
Have you tried it? If not, then try once, the Wikipedia link will show the 'List of Prime Ministers in India', the page will show the list of PM in the ascending order of the Prime Minister in India. It displays the lists of all the PM of the country in the right order with their photographs.
Well, Twitterati can't take it silently and starts reacting over it.
See the reaction of people on Twitter:
@suhelseth In the IPL season we now know that even @Google is capable of hurling googlies.

— Jayant Sinha (@jayantsinha1) April 26, 2018
Mitron, who was India's first PM? pic.twitter.com/K8IQXgusx3

— Salil Tripathi (@saliltripathi) April 25, 2018
Very strange type in google search "india first pm" the result will be this . Google showing pic of Narendra Modi instead of Jawahar lal Nehru @GoogleIndia very unfortunate that such blunder is done by google pic.twitter.com/grrKhe0UKU

— #SK (@kauserseema) April 25, 2018
India's first PM? where will google go for a fact check 😐 pic.twitter.com/T0erjtywyZ

— Ananya Bhardwaj (@BhardwajAnanya) April 25, 2018
Type 'India first pm' in google and result is Mr.Narendra Modi's photo instead of Pt. Jawaharlal Nehru. @Google Pls correct it.. How come you also fell in the trap of Mr.Modi? pic.twitter.com/H8zlP9zzW0

— Ashok Tanwar (@AshokTanwar_INC) April 25, 2018
Do you also think Google also fell in the Modi's magic? Comment here...
Also read: Asaram Rape Case: Shocking! Self-styled Godman switched off light and forced me for oral sex and other shocking revelations made by the victim in her FIR