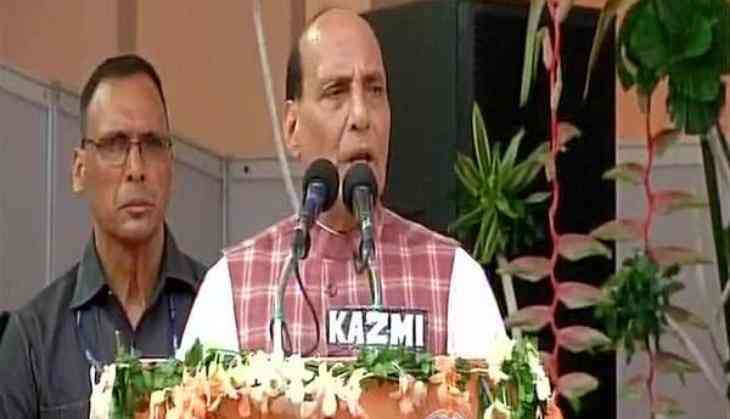 Northeast's insurgency reduced by 75 percent with NIA's efficiency: Rajnath Singh
Union Home Minister Rajnath Singh on Sunday said that with the National Investigation Agency (NIA) probing the terror funding issues and Naxalism, the Northeast region has witnessed 75% and 40% fall respectively in both the areas.
"The NIA has successfully emerged as a credible agency since its inception in 2009. This is India's first NIA's residential complex in Lucknow. In Northeast area, the rate of terrorism and Naxalism has gone down by 75% and 40% respectively," Sigh said at the inauguration ceremony of NIA's residential office here.
He added that the way NIA probes the matter is tremendous as the conviction rate goes up to 95 %.
"There is no investigating agency in India whose conviction rate is that high. With this residential complex, we will get to see improvement in the functioning of NIA. For a qualitative outcome from an organization there has to be a quality infrastructure as well," he asserted.
Singh further said that in Jammu and Kashmir stone pelting issue was growing day by day and with NIA's efficient performance a reduction has been witnessed in such matters.
"Fake currency plays a vital role in fuelling Naxalism and terrorism. The NIA is curbing this and is investigating 165 such cases of terror funding in the entire country. If we are able to destroy the main source of terror funding then I am sure it will lead to an end of terrorism," he added.
Uttar Pradesh Chief Minister Yogi Adityanath was also present in the program.
-ANI