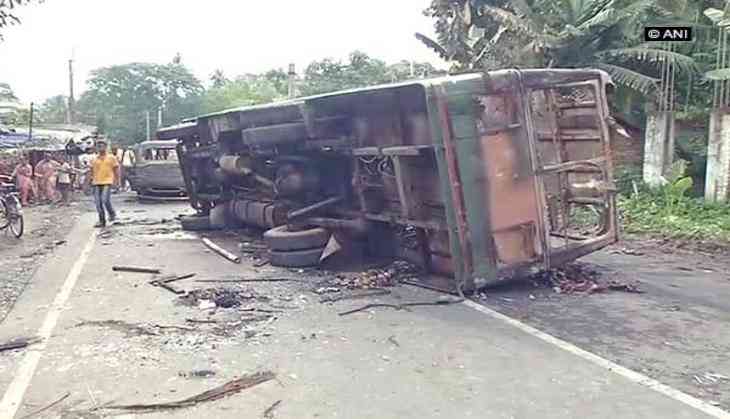 North 24 Parganas SP removed over Basirhat violence
Superintendent of Police of North 24 Parganas district Bhaskar Mukherjee has been removed from his post in the wake of recent communal violence in West Bengal's Basirhat.
C. Sudharkar Rao will join as the new Superintendent of Police in West Bengal.
Besides the Superintendent of Police, ten IPS officers have also been removed.
Earlier, Trinamool Congress (TMC) MLA Dipendu Biswas was removed as the in-charge of West Bengal's Basirhat area where clash broke out over a social media post last week.
Following the clash heavy security forces were deployed in and around the area to ward-off violence.
The leaders of political parties also tried to visit the area to take stock of the situation, but were barred to enter.
Earlier, West Bengal Chief Minister Mamata Banerjee had appealed the warring groups to maintain peace and communal harmony in the area.
-ANI