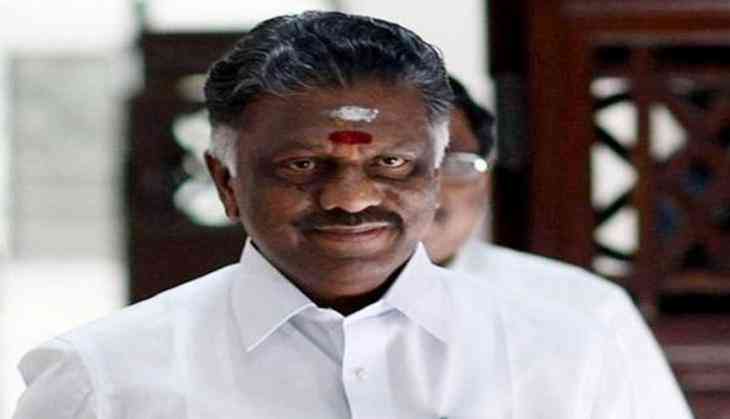 Former Tamil Nadu chief minister O. Panneerselvam on Saturday announced that there are no differences within the faction and the party will carry forward on the path of MGR and 'Amma'.
"The talks on merger are going on smoothly and in one or two days a concrete decision will be known. There are no differences within the faction. We will carry forward on the path of MGR and ' Amma'. Very soon, you can expect a good decision," Panneerselvam said.
Chief Minister has the support of 122 MLAs, while 11 support the OPS camp.
Sasikala's nephew T.T.V. Dinakaran claims the support of 20 MLAs. If he decides to pull the support and all the MLAs follow suit, the AIADMK would be left with only 114 MLAs (134 - 20 = 114), falling three short of the magic figure.
Yesterday, the OPS faction, despite welcoming the probe into Jayalalitha's death, also contemplated on seeking the expulsion of jailed AIADMK general secretary V.K. Sasikala from the AIADMK as the final pre-requisite before joining hands with the EPS camp.
The formal expulsion of jailed party general secretary and her kin, including deputy general secretary T.T.V. Dinakaran, from the AIADMK was the other major demand.
The committee formed to initiate merger talks between the Panneerselvam and Edappadi K. Palanisamy factions of the AIADMK Party has been dissolved.
"AIADMK OPS faction dissolves committee formed for merger talks with EPS faction," Panneerselvam's office said in a tweet.
The development comes days after AIADMK leader T.T.V Dinakaran reportedly met nearly 20 party MLAs in Chennai, which led to speculations that a third front is emerging within the AIADMK.
The much-anticipated merger of the two warring factions of AIADMK hit a last-minute roadblock late on Friday.
According to reports, Palanisamy and Panneerselvam were expected to make a joint appearance at Jayalalithaa's memorial in Chennai and announce the merger.
The security was also stepped up at the Jayalalithaa mausoleum at Marina Beach late in the evening.
The leaders of both the factions, however, started to leave the venue, hinting towards a disruption of the talks again.
Party sources said there were few issues that were to be addressed by both groups, but didn't elaborate further.
-ANI