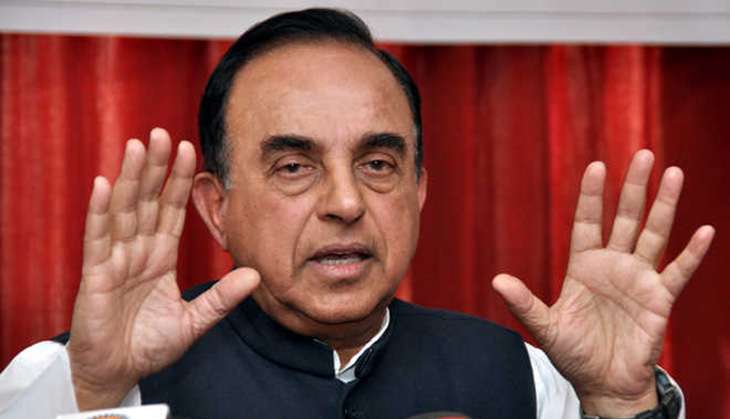 BJP's Rajya Sabha MP Subramanian Swamy, on 15 November, targeted PM Modi-led regime over demonetisation and said that adequate preparation was not there in place prior to implementing this decision, adding the harassment which people are going through could have been avoided.
"The preparation for implementing what the Prime Minister has decided was not there in place. For instance, only now the Finance Ministry has woken up to the idea that we need to remodel the ATMs, that is going to take three weeks. Now, Rs. 2,000 note was already announced about three months ago in the media."
"That time nobody connected it with demonetisation, that it is coming so and from 2014 itself everybody knew that one of the steps he would take for finishing of black money is demonetisation," Swamy said.
"So, there should have been contingency plan prepared but obviously it was not and one of the things that they could have done is every public sector should have been told the contingency that if we ever take this decision then all their employees would be allowed to exchange in the company premises itself and the private companies also could have been subsequently asked after the announcement."
"So many things could have been done but now people are of course understanding that this needs to be done. This harassment which people are going through could have been avoided," he added.
The Congress, Trinamool Congress, Left Parties, YSR Congress and Rashtriya Janata Dal (RJD) yesterday huddled to strike a common strategy for the Winter Session that starts on Wednesday and will continue till December 16.
However, they could not arrive at a consensus on West Bengal Chief Minister and TMC supremo Mamata Banerjee's proposal to hand over a protest memorandum in this regard to President Pranab Mukherjee.
Almost all opposition parties at the all-party meeting chaired yesterday by Lok Sabha Speaker Sumitra Mahajan said demonetisation had not been properly implemented, adding the move has led to chaos.
Talking to reporters after the meeting, Mahajan expressed hope that there will be a healthy discussion on various issues during the Winter Session. She said the members of various parties demanded a discussion on various issues including demonetisation of high value notes.
Prime Minister Modi, however, told the NDA allies that there was no need to be defensive on the government's decision as there is widespread support for it and people are ready to face hardships for larger gains.
He urged NDA allies to go to the public and explain the long-term benefits of demonetisation in curbing corruption and black money.
The Prime Minister also asked them not to buckle under the opposition's pressure.
Meanwhile, the Government has convened an all-party meeting today to seek cooperation from leaders of the both the Houses for smooth functioning of Parliament.
--ANI