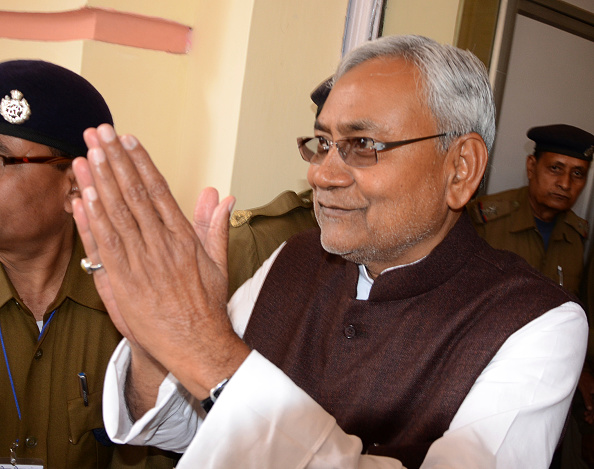 Bihar Chief Minister Nitish Kumar has made an election promise that might cost the state losses worth crores of rupees. Nitish Kumar on Thursday promised that if re-elected he would ban liquor in the state that is going to the polls this September-October.
Why this promise all of a sudden?
The poll promise made by Kumar wasn't pre-planned though. He was provoked by a group of 1000 women to give in to their demand of banning alcohol in the state. Kumar was addressing the women who had come from various parts of the state to Patna for a daylong workshop 'Gram Varta'. At the end of his speech, they raised their demand in unison, forcing the Chief Minister to promise the ban of liquor in the state, if re-elected.
What will be the revenue loss?
The poll promise might have helped Kumar win a few hearts, but the revenue losses that could be incurred due to such a move could run into crores. The Times of India quoted official sources saying that a liquor ban would lead to revenue loss of at least Rs 4,000 crore.
Which states in India have banned liquor?
Consumption of liquor is banned in Gujarat, Manipur, Mizoram and Nagaland. Kerala also recently joined the list. However, it is only the sale of hard liquor that's banned. Wine and beer are still available. Manipur on the other hand is mulling over lifting the 24-year ban.