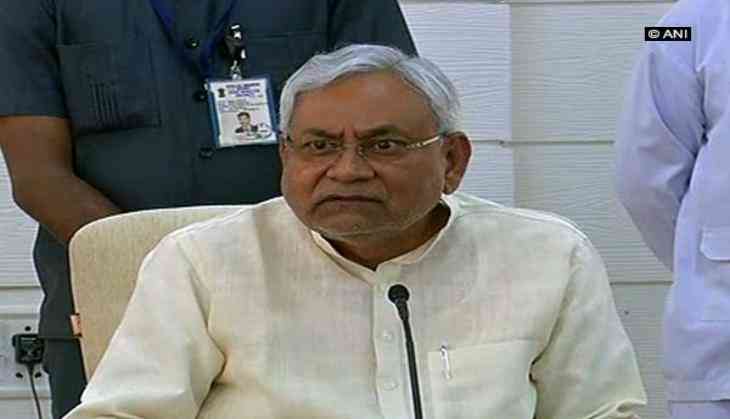 After facing a lot of criticism and backlash over communal violence happened in Bihar during Ram Navi, Bihar's Chief Minister Nitish Kumar said he never compromised with the rule of law and he is committed for the peace, communal harmony and brotherhood.
While addressing a function to mark two years of prohibition, the Chief Minister said "I never compromised with the rule of law... But I always say that there are all kinds of people in a society and some of them are trying to create mischief and disturbance."
"But we are committed to for the peace, communal harmony and brotherhood and if somebody comes to disturb, then he has to go behind bars. Such elements are not spared," he told the gathering.
Recently Bihar police arrested five BJP leaders including Arijit Shashwat.
Kumar was sending messages to his ally BJP whose leaders are actively involved into fomenting communal violence. Last week too, Kumar had sought to send the message but the point clearly did not get through. The opposition always accused Kumar of not taking action against his allies and he is feeling pressure.
"The government in Bihar is not run by Nitish; rather, it is run by the RSS from Nagpur... for the sake of remaining in power, he does not mind communal violence in the state," Leader of Opposition in the assembly Tejashwi Yadav claimed yesterday as he released a 72-booklet, that the Rashtriya Janata Dal called a charge sheet against the Nitish Kumar-BJP alliance government.