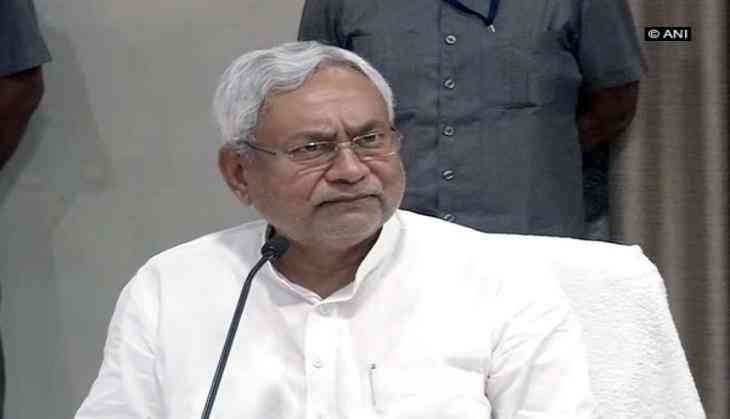 A special Investigation Team (SIT) was set up to probe the rape of a teenaged girl by six persons who threw her off a running train seriously injuring her in Lakhisarai district.
An SIT was formed by the district police to probe the incident while one of the accused persons was arrested, Bihar Chief Minister Nitish Kumar said today.
Terming the incident as a 'heinous crime', Kumar told reporters that efforts were on to arrest the other accused persons.
The girl of Lakhochak village was raped allegedly by six persons when she had gone out her home on Friday night to answer the call of nature, Chanan police station in-charge Sunil Kumar Jha, who is a member of the SIT, said.
The accused then took her to nearby Banshipur station, boarded a local train and threw her off a running train at Kiul station, Jha said, adding that her relatives found her lying by the railway tracks next morning.
She was taken to Sadar hospital from where she was referred her to Patna Medical College and Hospital (PMCH).
The girl gave a statement from her hospital bed identifying two of the accused.
One of them was arrested yesterday from Lakhochak village, Jha said.
The accused, who claimed he was a minor, was remanded to judicial custody.
The other accused identified by the rape survivor was also accused in the murder case of his elder brother's wife last year and was absconding in that case too, Jha said.
-PTI