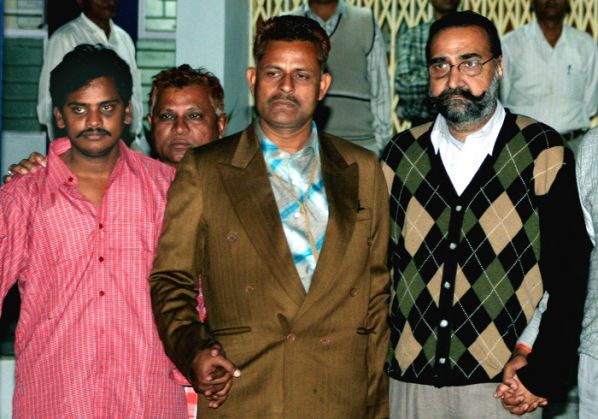 The Supreme Court on 13 July issued a notice to the Central Bureau of Investigation (CBI) and others on a petition filed by the Uttar Pradesh Government in the 2006 Nithari serial killings case.
The Uttar Pradesh Government has challenged the Allahabad High Court's order of commuting convict Surinder Koli's death sentence to life imprisonment.
The Allahabad HC in January 2015 had commuted Koli's death sentence to life imprisonment on the ground of "inordinate delay" in deciding his mercy petition.
A flashback of the Nithari scare
Koli, 42, a servant of a businessman Moninder Singh Pandher, was convicted for the serial rape and murder of children in his master's bungalow in Noida's Nithari village between 2005 and 2006.
The Central Bureau of Investigation (CBI) had started probing the case on January 11, 2007. CBI had awarded the death penalty to Koli and Pandher on January 13, 2009 in 16-year-old Rimpa Haldar's rape and murder case.
Later, the Allahabad High Court had acquitted Pandher and upheld the capital punishment given to Koli. Koli's plea was eventually rejected in the Supreme Court. Even the President had rejected his mercy petition.
Koli was also awarded capital punishment in another Nithari case by Special Judge, CBI court, A.K. Singh on May 12, 2010. The magnitude of the crime can be gauged from the fact that he was awarded capital punishment in three more similar cases of rape and murder of children carried out in the Nithari house.
Safe escape for Pandher[
Though Koli's employer Moninder Singh Pandher was also charged with first degree murder in the same case, he was acquitted in 2009. Pandher was released from jail last year.
SC's ruling on commutation of life sentences
The Supreme Court had ruled last year that a death sentence can be commuted to life because of a long delay in a decision on a convict's mercy plea.