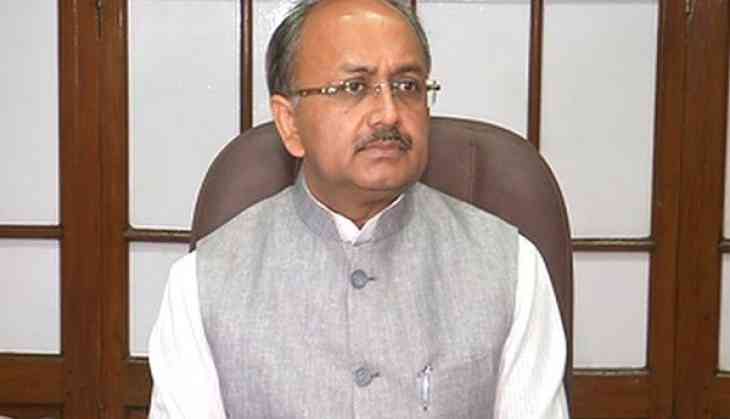 The Bharatiya Janata Party (BJP) on 28 March promised a 'swift and proper' investigation into a mob attack on several Nigerians students in the Greater Noida area of Uttar Pradesh.
Talking to ANI, BJP leader Siddhart Nath Singh said the attack on Nigerian students is a serious issue and a very serious offence and the state government is taking the matter very seriously.
"Whatever needs to be done under law with a proper investigation shall be done. The CM has already indicated to the authorities and at the same time the Central has also sought for a report and will be provided to centre at earliest," he added.
Meanwhile, as many as five persons have been arrested in connection with the assault on four Nigerian nationals in Greater Noida.
External Affairs Minister Sushma Swaraj has said that she has spoken to Uttar Pradesh Chief Minister Yogi Adityanath about the attack on four Nigerian students in Greater Noida and he has assured a fair and impartial probe into the matter.
"I have spoken to Yogi Adityanath ji Chief Minister of Uttar Pradesh about attack on African students in Greater Noida. He has assured that there will be a fair and impartial investigation into this unfortunate incident," Swaraj tweeted.
Swaraj yesterday sought report from the Uttar Pradesh Government over the attack on four Nigerian students, who sustained severe injuries after being assaulted by a group of local residents in Greater Noida's Pari Chowk area.
"I have asked for a report from Government of Uttar Pradesh about the reported attack on African students in Noida," tweeted Swaraj.
The incident comes as locals protested following the death of a Class 12 student in Greater Noida's NSG Black Cats Enclave due to suspected drug overdose and five Nigerian students living in the neighbourhood were booked - and later detained - in connection with the case.
The students were later released for lack of evidence.
Over 100 locals held a protest at the busy junction demanding that all Africans living in residential colonies in Greater Noida be asked to vacate their rented houses immediately.
-ANI