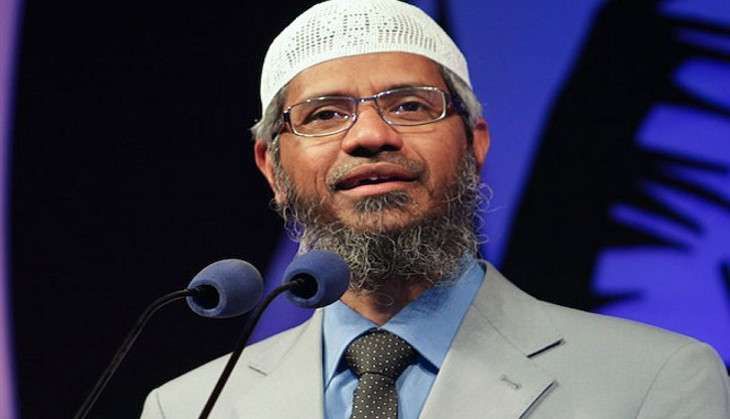 The National Investigation Agency (NIA) on 18 November filed an FIR against Islamic preacher Zakir Naik for indulging in unlawful activities including provocative speeches that promote enmity and hatred between different religious groups.
"NIA registered a case against Zakir Naik and others yesterday under sections 10,13,18 of UAPA and section 153A of IPC," an NIA spokesperson was quoted by The Hindu.
According to reports, NIA has alleged in the FIR that Naik was inciting Muslim youth in India to commit terrorist acts and unlawful activities.
According to reports, Police teams along with NIA has also conducted around ten raids at Zakir Naik's NGO Islamic Research Foundation (IRF) offices.
Earlier on 15 November, the Ministry of Home Affairs declared IRF an unlawful association under the anti-terror law for five years for its alleged terror activities. The decision was taken after a Union Cabinet meeting headed by Prime Minister Narendra Modi.
According to News18, the government has justified the ban on IRF saying that Zakir Naik was praising Osama Bin Laden enthusiastically.
Also, six cases have been registered against the IRF and its members across India, including a case that against IRF employee Arshi Qureshi in August 2016 at Nagpada police station in Mumbai for allegedly radicalising a youth that led him to join ISIS.
According to The Times of India, Police had also arrested some members of IRF for allegedly motivating and radicalising group youths from Kasargod in Kerala to join ISIS.
The Islamic preacher is also banned in the UK and Canada for his hate speeches against other religions. Zakir Naik is also among 16 banned Islamic scholars in Malaysia.