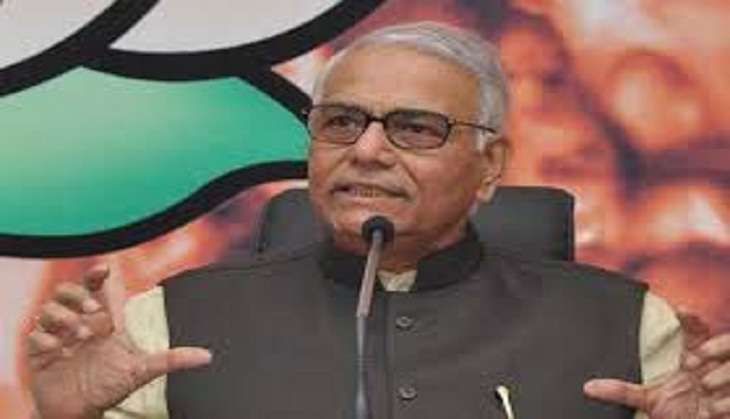 On 31 October, former union minister Yashwant Sinha condemned the recent trend of setting schools on fire in the Kashmir valley, saying these instances are a new form of action by enemies of humanity.
"Burning schools is an act against humanity. These people are the enemies of humanity. This is the new form of their action that they are burning schools which are going to make the future of their children even more difficult and therefore this act of burning schools in the Valley needs to be condemned in its truest terms," Sinha said.
He suggested that the state government along with the Mohalla Committees should immediately ensure that the schools are protected and the miscreants are not allowed to get away with what they have done.
"There should be an enquiry into all the schools, some maybe 27 of them, which have been burned so far and immediate steps should be taken for the repair of the schools, so that the students can go back and sit in their classrooms," he said.
A government school was set on fire on Sunday by unidentified people in Jammu and Kashmir's Anantnag. This is the third school to be burnt in the state amongst the over 20 where arson has been reported in the last two months.
A Jawahar Navodya Vidyalaya school in Aishmuqam was also set on fire on Saturday night.
Officials said the cause of fire in both incidents has not been ascertained yet.
Schools in Kashmir valley have been closed due to a shutdown call by separatist groups. Dozens of schools are also still occupied by security forces brought here to contain the unrest, which began after the 22-year-old Hizbul Mujahideen terrorist Burhan Wani was killed on 8 July.
So far, the efforts to reopen schools have failed as both the government and the separatist groups are accusing each other of playing politics over education. The separatists have been saying that children are not safe outside homes because most of the people killed and injured during the unrest were students.
Opposition leader and former chief minister Omar Abdullah called for "strictest punishment" for the people behind the incidents and blamed both the government and separatists for "failing to speak up and act in time" to prevent such incidents.
--ANI